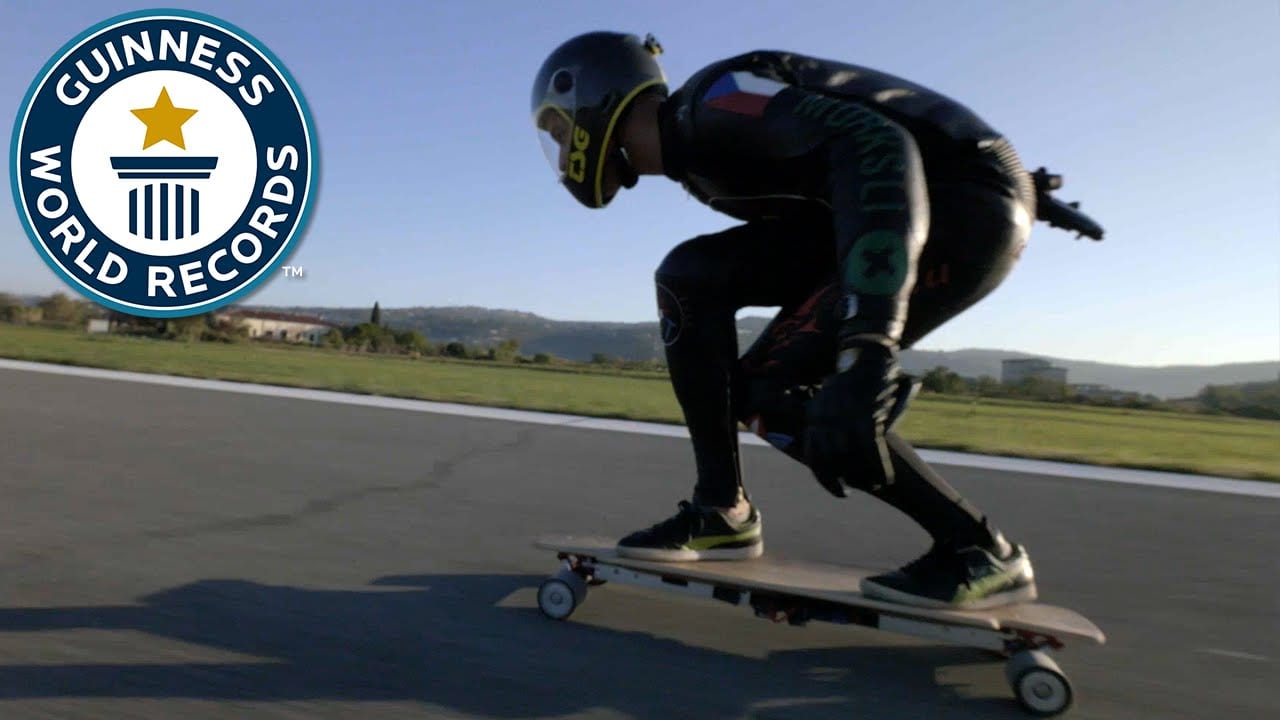 Watch video above as man reaches a Guinness World record of 95.83 km/h kn an electric skateboard.

The man who who was attempting to break the record achieved his feat. The mans showcases impeccable balance as he stays on the board long enough to break the record. Aerodynamics works against the daredevil from the start and as he reaches his target speed, he is flung from the board.
Speed of 95.83 km/h (59.55 mph)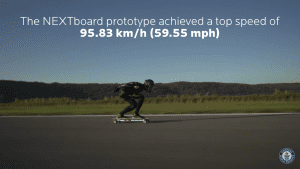 Even after his fall he celebrates with his team.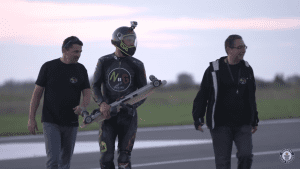 How do you feel about this stunt? Have your say in the comments section below.
Credit: Guinness World Records
Comments
comments