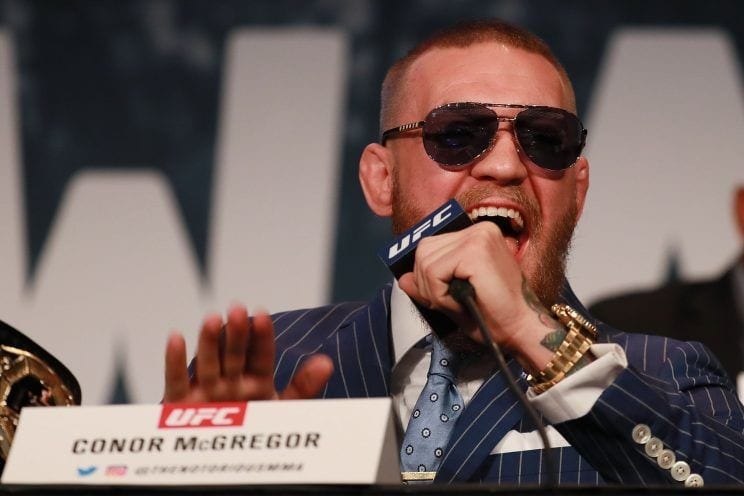 If you woke up this morning having lived under a rock for the past 18 months, you might be a bit surprised to see Donald Trump is now the President of the United States.
Well it happened, somehow, and the fallout has been intense. It's tough to find any news source or form of social media that isn't backlogged with content about, but instead of rummaging through all of that the whole election can be summed up right below.
Caroline Pearce of BT Sport caught up with Conor McGregor yesterday before the election results came through and The Notorious had some pretty choice words about both Trump, Clinton, and the election as a whole.
What does @TheNotoriousMMA think of @realDonaldTrump? @CarolinePearce caught up with him on #ElectionNight! #UFC205 https://t.co/bQyzcvUbL6

— #UFC205 (@btsportufc) November 9, 2016
Comments
comments