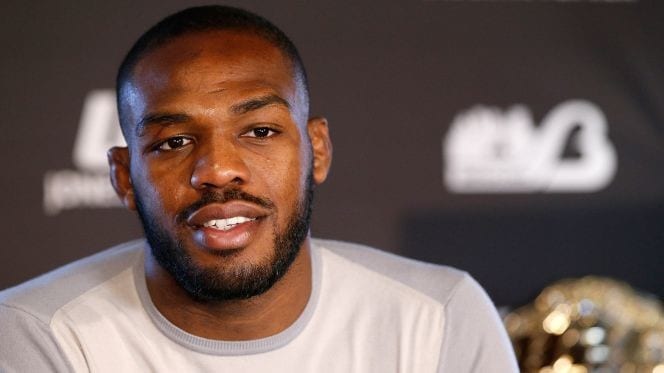 It's fair to say Dana White and Jon Jones probably aren't on the best of terms right now.
Between his failed drugs test before the Daniel Cormier fight at UFC 182, which didn't scrap the bout, and his failed test before the rematch at UFC 200, which did, there's certainly room for some tension to grow, and that's leaving aside any of the other negative publicity that has followed around "Bones" in the last couple of years.
His most recent USADA violation has earned him a one year ban, retrospective from July, and will mean that by the time he's eligible to return to competition, July 2017, he'll have fought just once since beating current Champ Daniel Cormier at UFC 182 back in January 2015.
However, while it has cost the UFC plenty of income in the form of losing having one of their biggest stars fight just once in the intervening two-and-a-half years, it's not been an easy time for Jones either.
During an interview on the The Dan LeBatard Show yesterday, White claimed that while Jones' problems out of the octagon has cost the company, they've severely effected both the former Lightweight champ's bank account, as well as his likelihood of regaining his top form inside the cage.
"If you look at all the time he's been out, he probably would have defended the title a few times. He might be fighting at heavyweight right now, who knows, but, hey man…when you do what this guy has done, you've got to pay the price.
"We've lost a lot of money, left a lot of money on the table and obviously his legacy is…I'll tell you this, too…in the history of combat sports, nobody's ever taken this much time off and come back and looked like they did when they were younger. Even [Muhammad] Ali. So it's going to be interesting."
When questioned about the amount of money the former champ's indiscretions has him, White pondered for a moment before stating it was high in the high eight figures.
"I mean, if he moved up to heavyweight and fought for the heavyweight championship, it could have been massive. It could be anywhere from $15-20 million@.
"Who knows what fights we missed or what could have been because of all this madness.""
At least jones has kept a sense of humour about the whole thing, having yesterday changed his Twitter profile to an image of Michael Jordan crying photoshopped onto his body.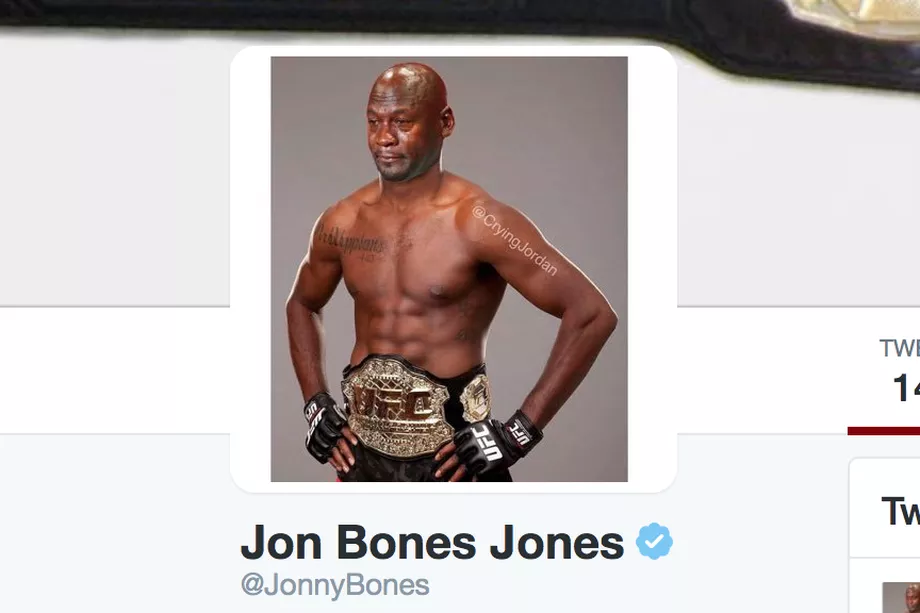 Comments
comments