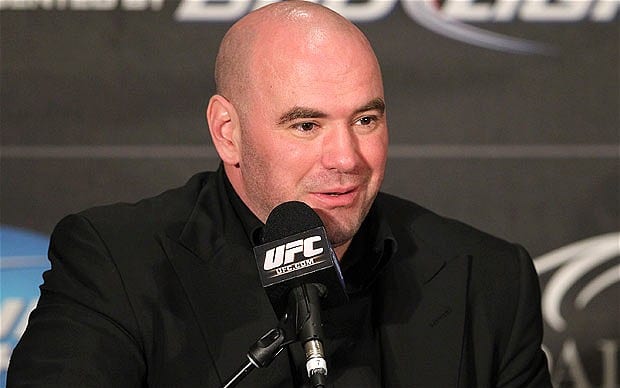 UFC 205 could have a very special guest Donald Trump keeps his word to Dana White.
The UFC's president said the man the american people voted into office this week had previously told him he would attend the card if he won the election.
"Donald originally told me he that would come to the fight, if he won".
"I don't think Donald really realised what his duties were going to be had he won. I think he's meeting with Obama today and then I don't know. We'll see, man."
"Listen, no pressure to come … but it wouldn't suck if he came."
White, who gave a speech in favour of Trump at the Republican National Convention back in July, said that Trump's family contacted him after the election before inviting him to the victory party in New York city.
"His family reached out to me that night. I was in my hotel room, you know, watching the results, and they had, they had me come down to the (victory) party. So i went to the party, that night and, they've been very good to me, so good luck to him".
Comments
comments