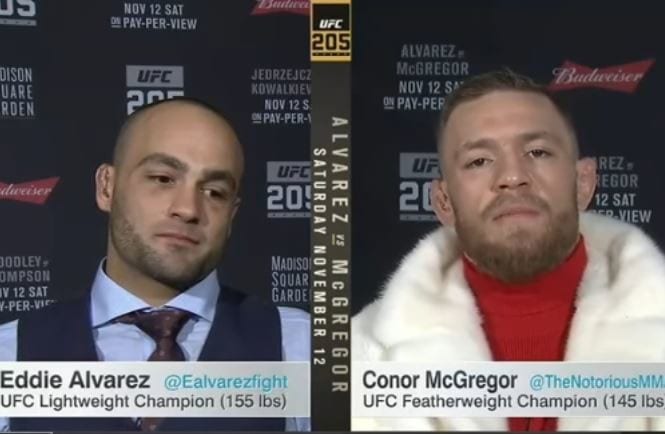 Last night's UFC 205 press conference was one for the ages. It had late arrivals, people storming off and back on stage, stolen belts, bouncers, near brawls, and a war of words that'll rival anything that happens in the cage tomorrow night.
The action didn't end there however, with Conor McGregor and Eddie Alvarez continuing their media work afterwards on ESPN's SportCenter, where the pair went verbally toe-to-toe yet again in a discussion that didn't take long to reach the heated levels on the presser.
https://www.youtube.com/watch?v=slHU3qOuhXE
The talk didn't end there however, with the war of words flowing over to FOX on the Speak For Yourself show, and although the discussion continued in a far more subdued manner, the animosity between the set of fighters was palpable.
Comments
comments