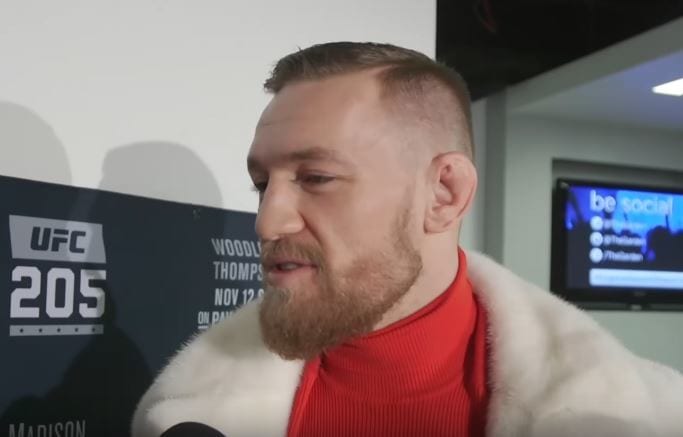 The UFC 205 press conference did not disappoint, but then again, it was never going to.
The biggest card in the company's history produced one of the most memorable press events the promotion has ever had. There were fireworks between McGregor and Alvarez to say the least, but if you missed it you should probably check it out over here.
Long story short, a clearly frustrated Alvarez talked down to the travelling Irish fans and left the stage after Conor McGregor was late to the conference. The Notorious then arrived, took Eddie's belt and placed it in front of him as he began to field questions before Alvarez stormed back on stage.
Que a tussle that'll go down in MMA history, which included Gucci mink coats, chairs, belts, and bouncers. It wasn't your average media event, but nothing about this card is average.
Speaking after the things calmed down, the two champions gave their opinions on the scuffle, with The Notorious feeling that the mental warfare has got to Alvarez, and that the American is starting to crack.
"I heard as I was pulling in that he bounced. I don't know, it was a mad move of him, he couldn't take the pressure in there.
"He's rattling over there, he's gaunt in face, he looks 48. That's it, I'm going to slap the head off him in the fight, so I look forward to it".
Tomorrow night can't come soon enough.
Comments
comments