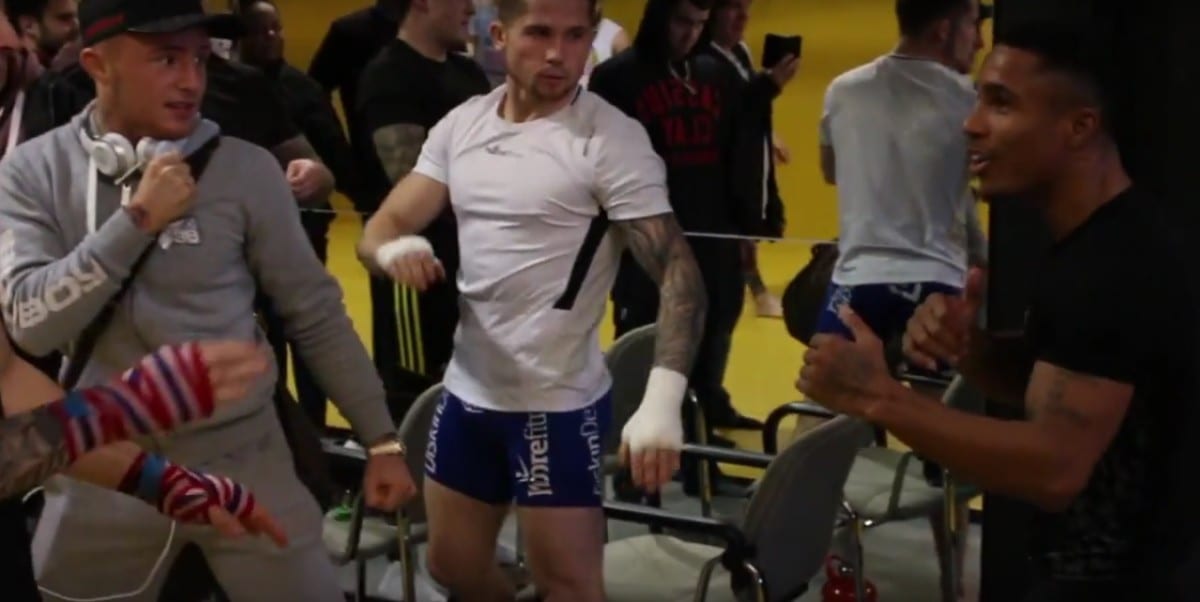 This Friday 'The Strabanimal' James Gallagher will make his second appearance for Bellator when he takes on Anthony Taylor in the co-main event of the organisation's first show on Irish soil, and judging by the numerous pre-fight confrontations between the two there is certainly no love lost between the two.
As shot by SevereMMA.com, Gallagher and Taylor came face to face at the Bellator open workout from inside Gallagher's gym at SBG Ireland in Dublin and, for a moment at least, it looked as though we might not have to wait until Friday for the pair to come to blows.
Bellator 169, co-promoted by BAMMA, takes place on Frday 16th December inside Dublin's 3 Arena and is headlined by a bout between 'King' Muhammad Lawal and Satoshi Ishii.
Watch the footage of Gallagher and Taylor, via SevereMMA, below.
Comments
comments