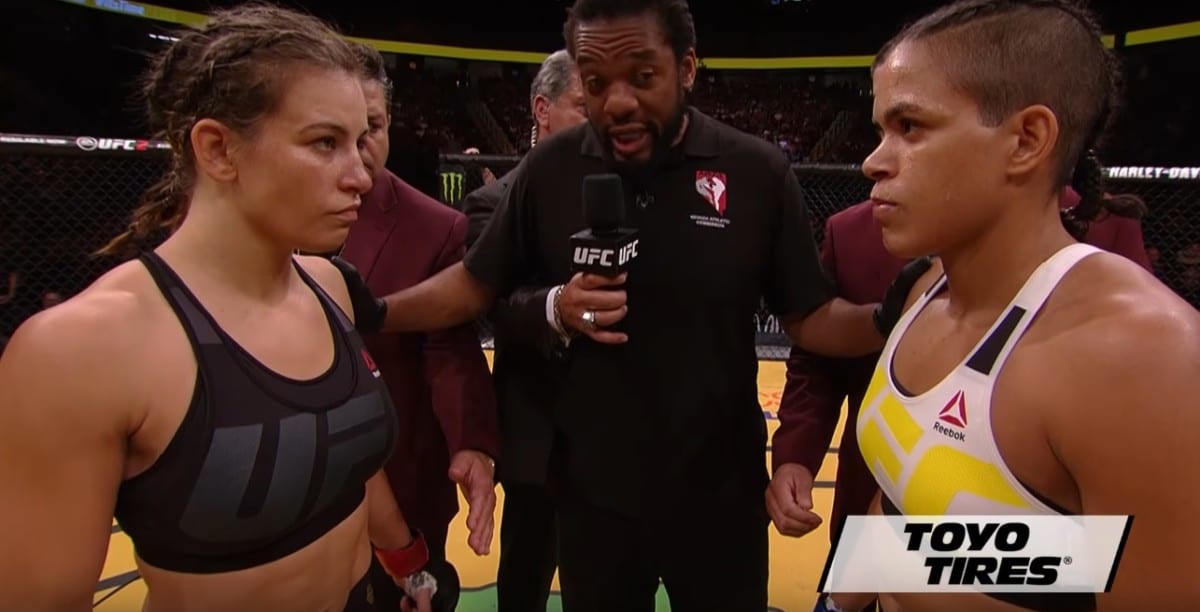 The UFC women's bantamweight division has been in a state of flux ever since Holly Holm landed that left headkick on Ronda Rousey in November of last year.
Since Rousey dropped the belt, it has been worn by Holm, Miesha Tate and now Amanda Nunes and it's the Brazilian who sits atop the division at the time of Rousey's return. The two meet in the main event of this month's UFC 207, where Rousey will look to re-establish the dominance that saw her win her previous four fights in a little over two minutes combined.
Nunes, meanwhile, looked ultra impressive in winning the title from Miesha Tate at last July's UFC 200 in Las Vegas. Tate, renowned for her toughness and durability, was dispatched with a first round rear naked choke in what was a statement by the Brazilian to the rest of the division.
You can watch the fight between Nunes and Tate from UFC 200 below.
https://www.youtube.com/watch?v=2QuQes4-KPo
Comments
comments