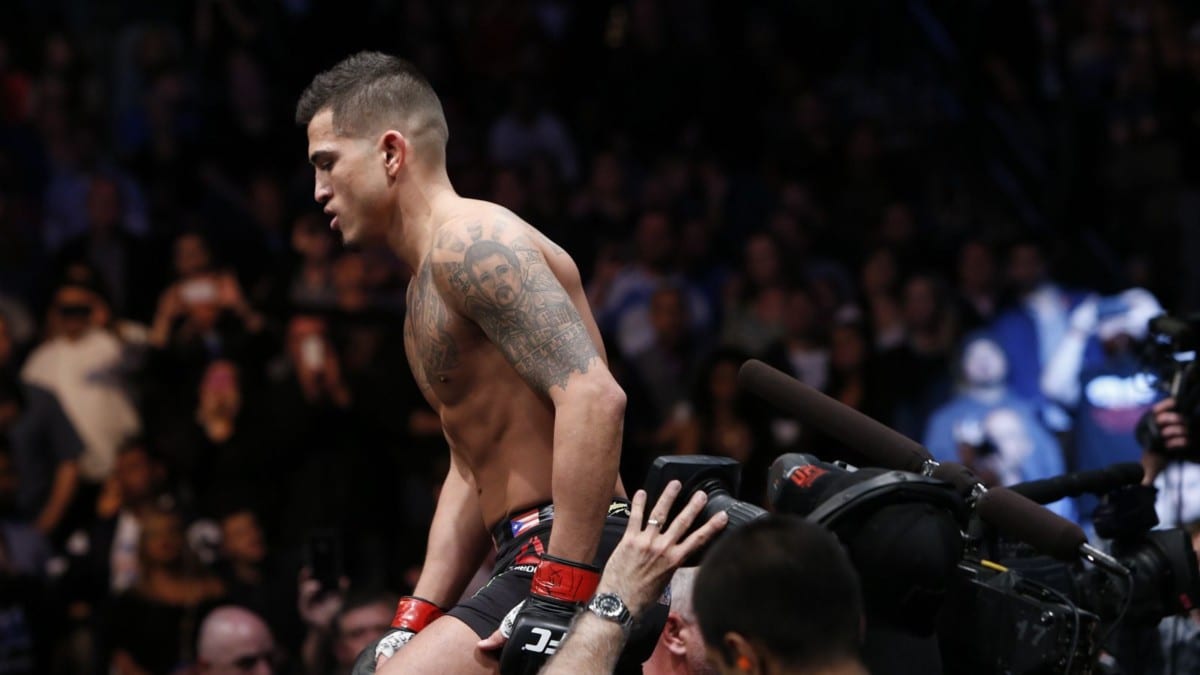 Saturday night will be one former UFC lightweight champion Anthony Pettis would rather forget.
Losing to Max Holloway in the third round of their 'half' UFC interim featherweight title fight (only Holloway was eligible to win the belt after Pettis missed weight), Pettis cut a saddened figure in the middle of the Octagon after what he deemed a disappointing performance.
Speaking with UFC commentator Joe Rogan in his post-fight interview, Pettis made it clear that his featherweight experiment is over, and it would be the last time UFC fans saw him at 145-pounds.
"It's too much to make the cut," Pettis said. "I was dying from the weight cut. They literally had to pull me out the sauna. I depleted my body. It's too much of a cut.
"I have to [go back to lightweight]. I can't make the 145 weight cut. It's too hard."
Another contributing factor to Pettis' loss was a broken right hand, which happened in one of the bouts first exchanges. Following round one, Pettis was caught on camera informing his corner that his hand was broken, and as such his ability to jab was nearly completely compromised.
"The first punch," Pettis said of when his hand broke. "The first punch I hit him, hit the top of his head, broke my hand. It's fucking swollen right here. I gotta go deal with that sh*t. But Max Holloway is a beast, bro. Give the dude his credit. He went in there and did his thing, stood with me and he got the belt, man."
Comments
comments