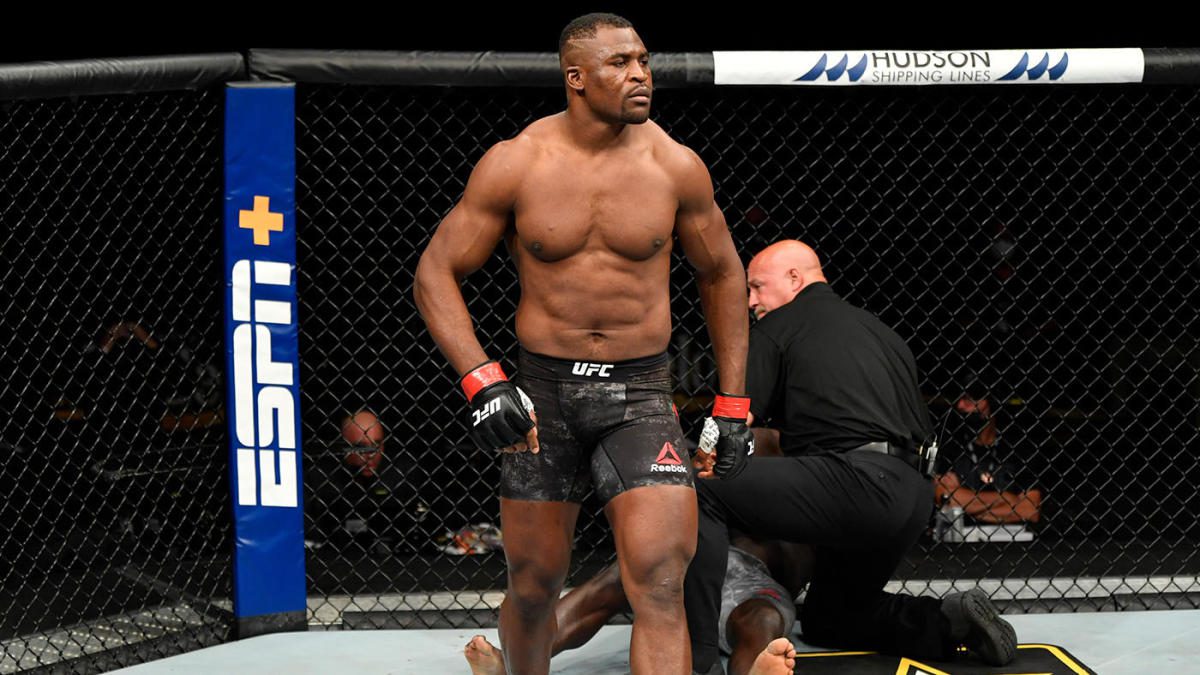 Francis Ngannou has a puncher's chance against Tyson Fury, says Tom Aspinall.
The Briton, who enhanced his already glowing reputation with an emphatic win against Marcin Tybura in the UFC London main event on Saturday night, is an occasion training partner of the WBC heavyweight champion Fury and is likely to be drafted into Fury's training camp ahead of the October 28 boxing match in Saudi Arabia with the former UFC heavyweight champion.
And while Aspinall says that Fury should be the significant bookies' favourite in the fight, Ngannou's much-vaunted punching power should not be discounted.
"I think Ngannou has a chance but it's a very, very, very, very slim chance, when it comes to actual boxing ability, Tyson is worlds apart from where Ngannou is at," Aspinall said via talkSPORT. The roles, he said, would be reversed if the fight was taking place under MMA rules: "Same again but the shoe is on the other foot, Tyson would have a very, very slim puncher's chance, but that's it, two very different sports.
"Tyson rang me last week and he actually wants to do a bit of sparring so I can help him prepare for his fight with Francis Ngannou. I've sparred Tyson a lot of times in the past," Aspinall added.
"It's hard work, punches are involved in my sport but I'm definitely not a boxer, it's tough and it's different.
"I always compare it like American football and rugby, you've got a strange shaped ball and you run into each other, but the rules are way different, the efficiency and the rule set, there's loads of differences, punches are involved in both but they're completely different sports."
We find out for sure on October 28 when the WBC heavyweight champion and the former (and current linear) UFC heavyweight champion throw down in the ring.
Comments
comments