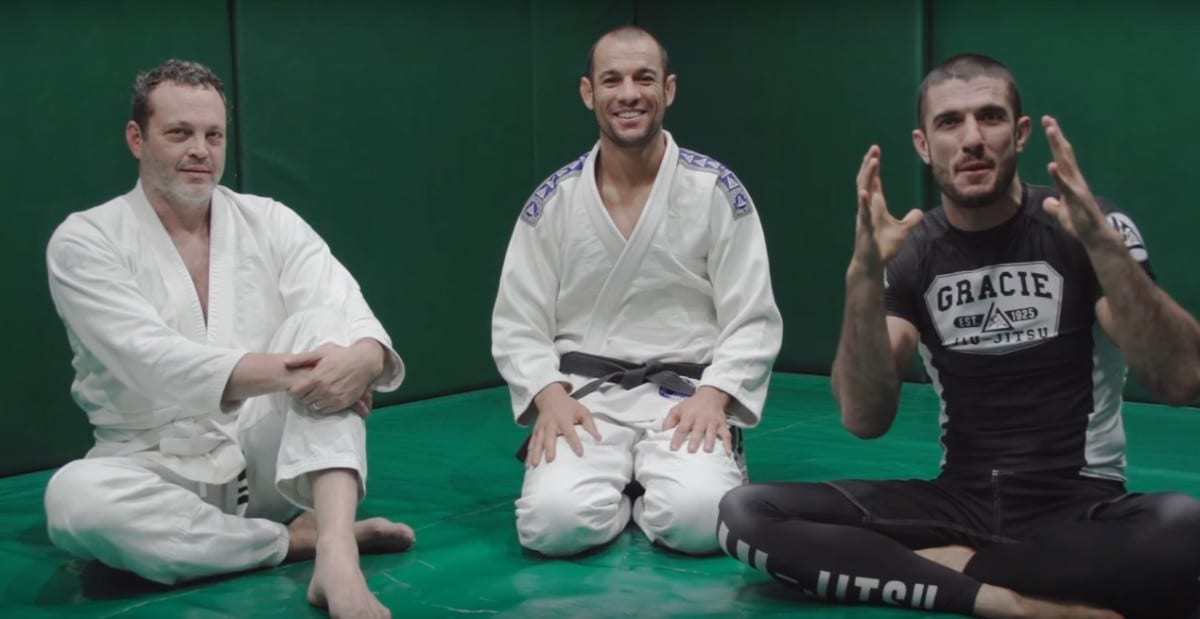 You will by now likely have seen Oleksiy Oliynyk's incredibly impressive submission win over Viktor Pesta at last Sunday's UFC Phoenix, where the Russian submission expert scored the first ever successful Ezekiel Choke in UFC history.
What's more, this was the ELEVENTH time that Oliynyk has scored that particular submission in his mixed martial arts career.
"It was very easy. My opponent had a long neck. [When I looked at his past fights], I see he is not good at protecting his neck. Because he is a good wrestler he thinks nobody can choke him", Oliynyk said after the fight.
"I didn't choke him immediately, I gave him time to relax a little bit. That was why I held him for about twenty seconds until he thought that nothing is going to happen."
"This is my favourite choke. I do this choke to [everyone]."
Quite obviously.
To get added insight on how the choke works, Ryron and Rener Gracie are joined by actor Vince Vaughn to demonstrate the best practice for the technique in the latest episode of The Gracie Breakdown which you can see below.
Comments
comments