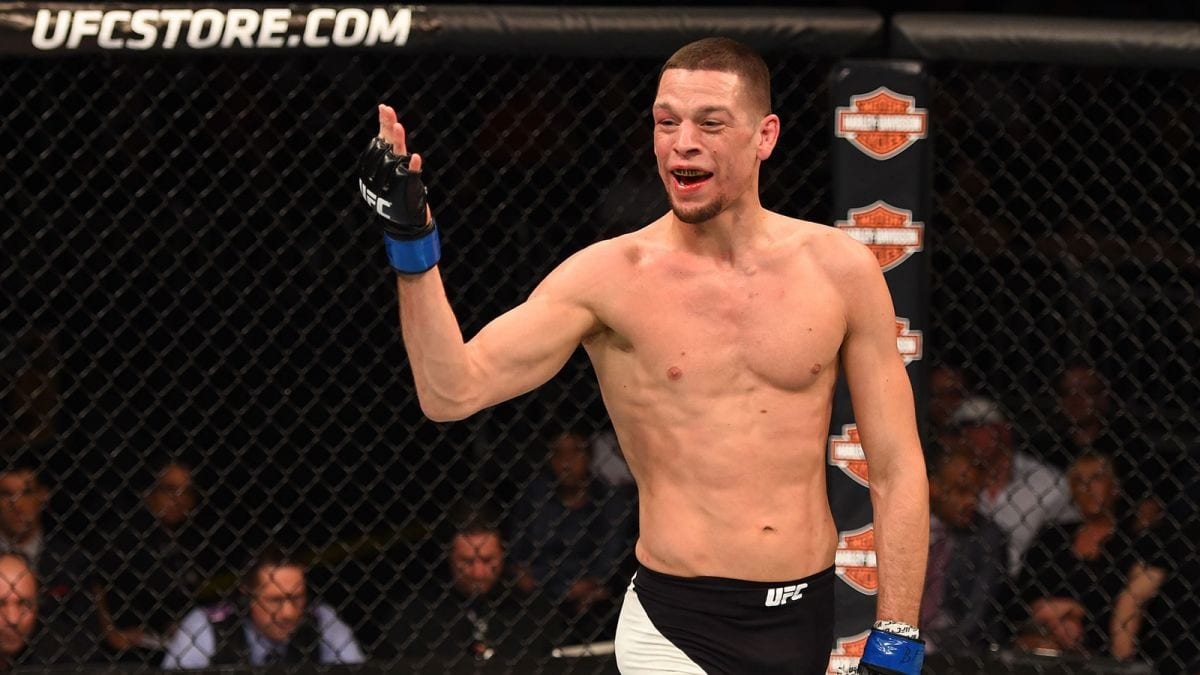 Just months after his rival Conor McGregor was granted a boxing license, UFC welterweight/lightweight Nate Diaz is attempting to gain the under go the same process.
While McGregor received his license in the State of California however, Diaz has elected to file his application in the state of Nevada instead. In anticipation of doing so, he has has now paid the $50,000 fine handed to him by the Nevada State Athletic Commission after the infamous bottle incident with McGregor ahead of UFC 202, last year. ESPN first reported the news.
As of yet, McGregor has elected not to pay his fine ($150,000), and is set to contest the punishment in court. Of course as soon as that matter is resolved, it's likely the Irishman would have no roadblocks to also be licensed as a boxer in Nevada, should he so wish.
"Nate paid his fine and has requested a boxing license," NSAC executive director Bob Bennett said, speaking with ESPN. "Upon his submission of the required licensing information, we expect to approve his license as of this date.
"We welcome Nate and his older brother, Nick, to fight in Las Vegas, whether it's with the UFC or a boxing promoter."
While Diaz has previously spoken of an interest in boxing before, and is known to spar fairly regularly with boxing champion Andre Ward it's (as usual) hard to predict his next move. While McGregor moved to be a licensed boxer in preparation of a mega-fight with boxing icon Floyd Mayweather, there doesn't appear to be as obvious a name for Diaz to tangle with.
Comments
comments