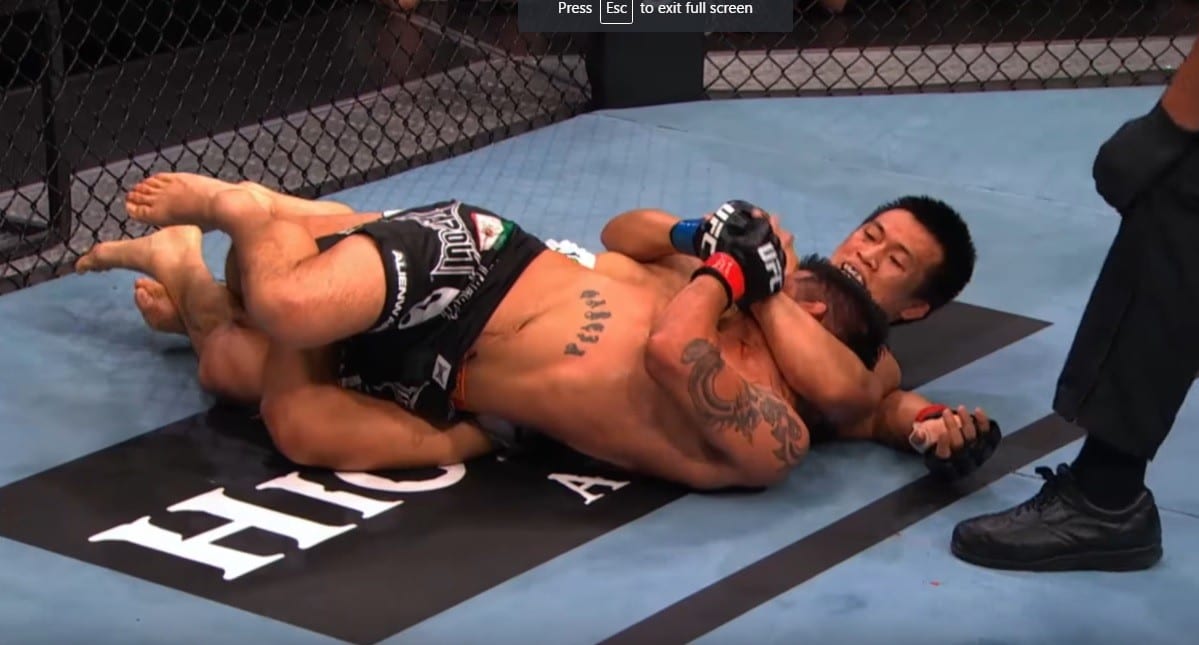 Having completed his mandatory military service in South Korea, Chan Sung Jung — perhaps best known as 'The Korean Zombie — returns to the UFC this Saturday where he will face Dennis Bermudez in the main event of UFC Fight Night 104 in Houston, Texas.
Jung has been absent from the UFC since losing a featherweight title bout to José Aldo in August 2013, after which he took a three-year hiatus from the sport to fulfill his country's military service requirements (which Doo Ho Choi will also have to do one day incidentally) but with that behind him Jung, who is now 29-years-old, is preparing himself for another assault on the UFC's 145-pound weight class.
With Jung having not competed in the UFC in the best part of three and a half years, it would be easy for some to forget just how much of an exciting fighter he can be. The reasoning for his nickname became very much apparent following his walk-forward-and-throw slugfest with Leonard Garcia in the WEC in 2010 but it was his remarkable 'Twister' submission of the same foe in their rematch which is perhaps the most memorable moments of his career.
His March 2011 submission of Garcia was the first time that the Twister had ever been successfully applied in the UFC. Eddie Bravo, famed submission wizard, is credited with adapting the move from an amateur wrestling move called a 'guillotine' (separate entirely to the BJJ guillotine) and adding a spin to it. Joe Rogan, legend has it, is credited with naming the hold and he had the unique position of commentating on its very first UFC application.
Check out footage of the hold and a breakdown of how to apply it from Rener Gracie and Eddie Bravo below.
Comments
comments