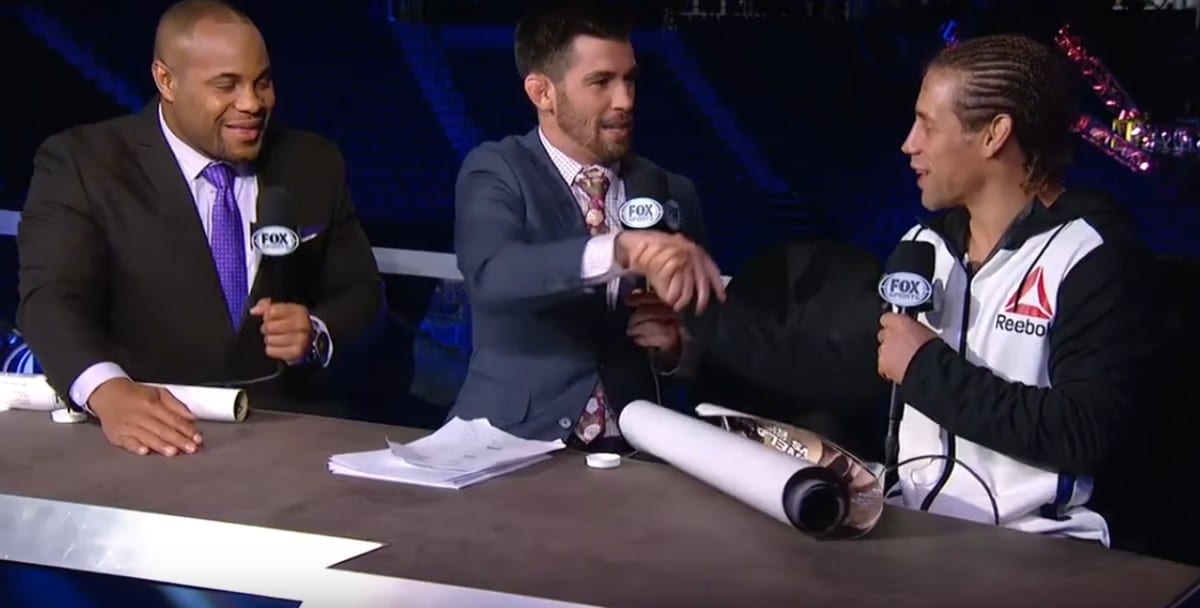 When two fighters have a rivalry as deep as Dominick Cruz and Urijah Faber had throughout the course of their careers, it's nice to see a bit of closure.
Both Cruz and Faber's names will be intertwined with each other for years to come, as that of two of the best lighter weight fighters in the history of the sport but also as two fighters who had a professional feud which spanned nearly a decade.
Last night in Sacramento Urijah Faber hung up his gloves in front of his home fans, ending his career with an impressive victory against Brad Pickett and on the Fox Sports post-fight show Cruz was keen to squash the beef that has been simmering between them for so long.
Paying tribute to Faber, Cruz gave his former opponent a gift of a poster from the WEC event in which they first met in the cage — a bout that Faber won by first round submission, inflicting the first and only defeat of Cruz's professional career.
Cruz signed the poster as "your pal", and noted that he didn't sign over Faber's image on the poster. It was Cruz doing exactly this in 2007 which proved to be the kindling from which their rivalry would eventually be set ablaze.
You can watch the exchange between Cruz and Faber below.
Comments
comments