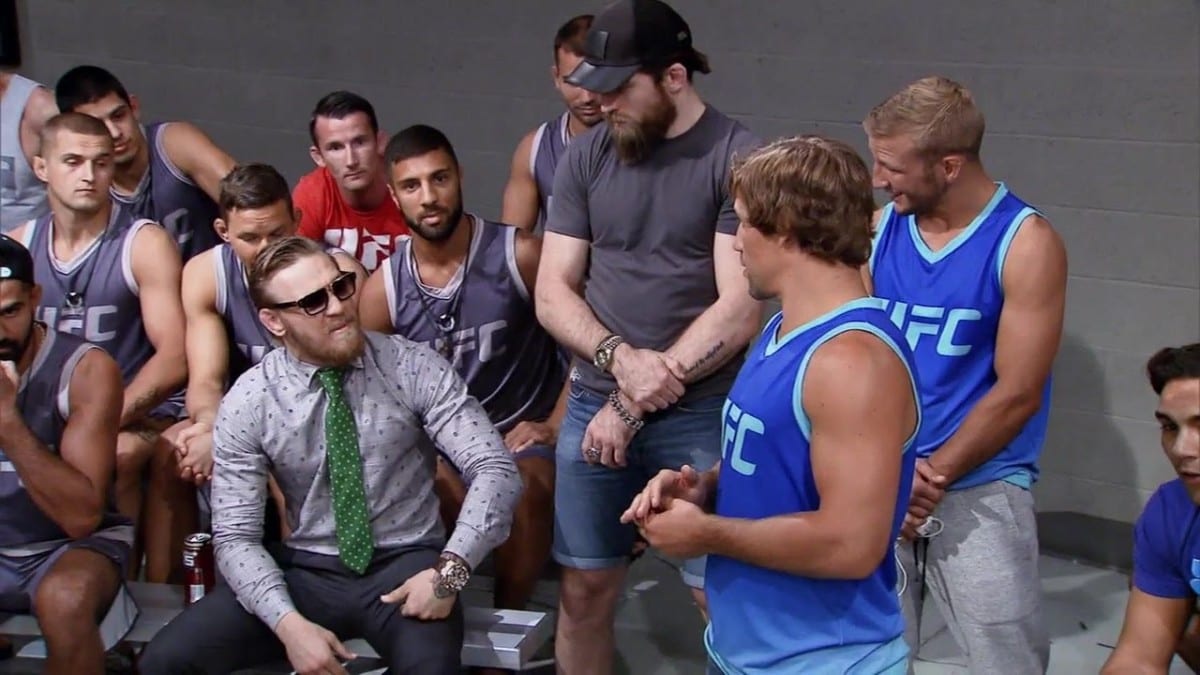 Urijah Faber may be retired from active competition, but in a way he's still very much involved in the UFC's bantamweight title picture.
The head coach of Team Alpha Male, the home of 135-pound champion Cody Garbrandt and the former home of title contender T.J. Dillashaw, Faber knows both men incredibly well. The story of Dillashaw's leaving Team Alpha Male is well known, but judging by Faber's reaction when his name is brought up, still wrinkles the nose.
Speaking on The Alpha Male Podcast, Faber and other guests received a phone call from someone pretending to be Dillashaw, which appeared to irritate the Team Alpha Male leader and caused him to open up on the sore topic.
"[Dillashaw]'s worked with Dwayne for half of his career," Faber said. "[Ludwig]'s manipulative. That's what pimps, cult-leaders, abusive husbands do. They make you believe "they can't" without them."
https://www.youtube.com/watch?v=FFZNlGcVVlI
The first sign of trouble actually came in 2015, when Conor McGregor coached The Ultimate Fighter opposite Faber, and caused a scuffle on the show after labelling Dillashaw a 'snake in the grass', citing his lack of loyalty after training with Dwayne Ludwig.
"Conor and I, we'd have a good banter back and forth," Faber said. "But we would have conversations, actual conversations all the time. So we're standing in the gateway to go out to the fights, and that's where they'd always put us together. He's like 'congratulations, we all watched T.J's fight at the house, he's so entertaining'. And then Dwayne does this interview saying no one on Team Alpha Male wants to be a champion, the only one who wants to be a champion is T.J. Dillashaw.
"So Conor — who understands about loyalty and things like that — goes 'what's up with Dwayne?' … he got that little inkling that it was a sore subject and he just [rip at it]. So when T.J. got there, [McGregor] was all prepared just to needle him.
"Conor saw that little inkling and just ripped at it, and happened to be right."
And now, to re-live the "snake in the grass" moment, check out the videos below:
Comments
comments