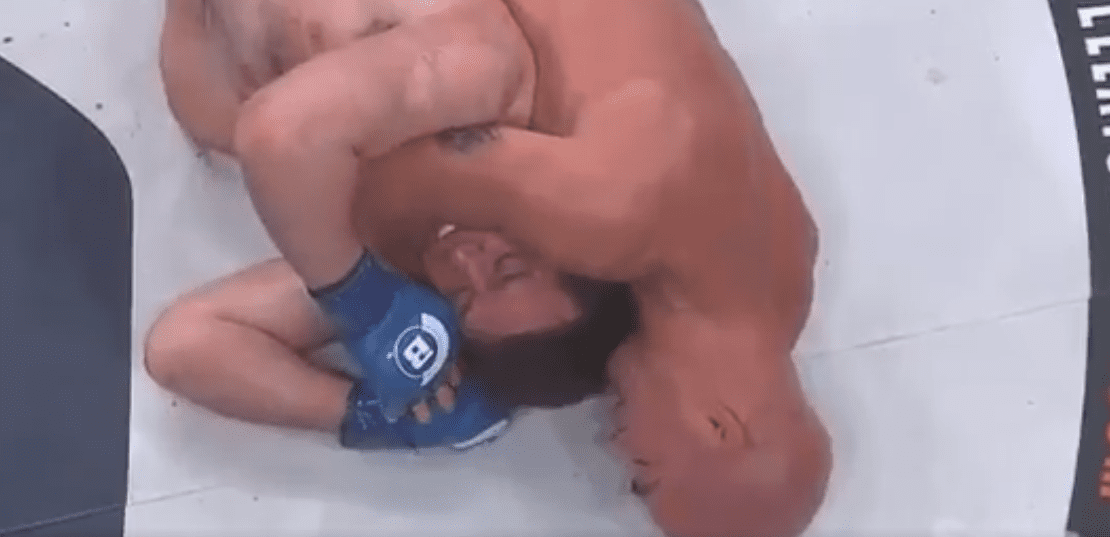 Well, an MMA legend goes out on a win.
Tito Ortiz defeated Chael Sonnen in the first round of Sonnen's Bellator debut with a rear-naked choke early in the first round. While Sonnen had done well to hold on, and get the arm out from under his chin, once Ortiz started applying a squeeze, it appears his size and strength was enough to force the tap.
It was clear the bad blood that was promoted in the lead up to the fight was sincere to Ortiz at least, as he kept a hold on the submission until referee John McCarthy forced him to let go.
https://twitter.com/FancyCombat/status/823032681596329984
https://twitter.com/FancyCombat/status/823033157222105088
"I knew if I shot on Chael, he's not gonna be super strong," Ortiz said post-fight. "I'm happy I was able to do this, in a respectful in front of my hometown. Los Angeles, thank you very, very much.
"I don't think emotions have really set in. I was down the stage and I gave my son Jacob here a hug and he had tears in his eyes, and that gave me tears in my eyes.
"Ortiz rules!"
And with that, Tito Ortiz, who made his debut twenty years ago on May 30, 1997 at UFC 13, retires from mixed martial arts.
Comments
comments