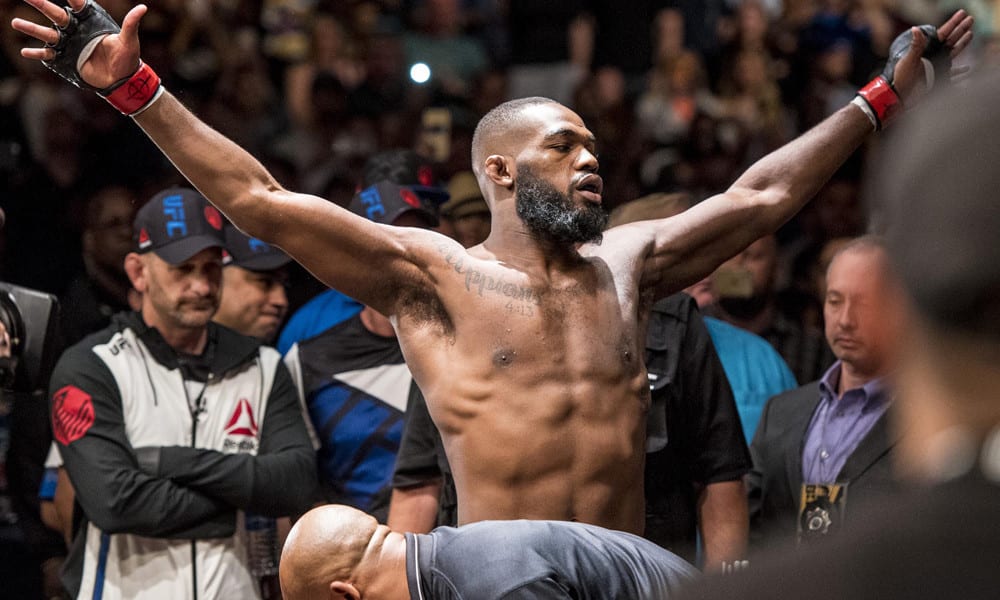 While it might not be the same as the bright lights of the Octagon, Jon Jones just returned to competition with a victory.
Headlining Chael Sonnen's grappling event Submission Underground 2 in Portland, Oregon, Jones faced off with MMA legend Dan Henderson, winning via arm triangle. Interestingly, the two were actually scheduled to face each other in the UFC under MMA rules, only Henderson had to withdraw via injury, leading to the infamous cancellation of UFC 151.
Jon Jones get Hendo to tap. 6:39 with an arm triangle. #SUG2 pic.twitter.com/c7kwDqgodf

— Billy Gates (@GatesOnSports) December 12, 2016
After the bout, Sonnen himself entered the cage to award Jones a victory belt, and invited him to return at Submission Underground 3 in January — only for Jones to challenge Sonnen himself.
"Thank you so much for the opportunity today," Jones said, speaking with Sonnen. "I really appreciate it. I know we've had our differences over the years, but I respect you tremendously. You're truly a legend and one of the greatest of all-time in out sport.
"I'm thinking me and you, Chael, should do a little something, something."
The American Gangster took a moment to think, and simply replied "In that case, I will see you January 29."
The two then had an impromptu staredown, reminiscent of their own UFC bout back in 2013.
Elsewhere on the card in the co-main event, Miesha Tate defeated Jessica Eye via fastest accumulative escape time, as is standard in bouts under EBI rules.
Comments
comments