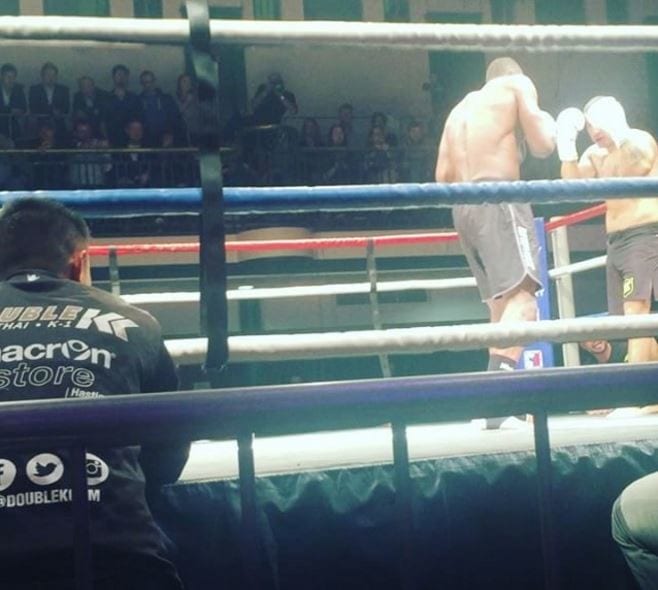 Idris Elba can now officially add 'professional fighter' to his C.V.
The 44 year old, best known for roles in the Thor films and BBC series Luthor, made his kickboxing debut on Friday night in London at the York Hall.
Currently, the only footage of the bout was shot by Madonna (naturally), who was sitting at ringside. While obviously a low level bout, the short clip does shoe Elba looking relatively decent, particularly at 44 years old.
Elba took the fight as a part of a new three part documentary ("Idris Elba: Fighter") in which the actor trains across the world while learning the history of Muay Thai and kickboxing. The show is set to air on the Discovery Channel early next year.
Comments
comments