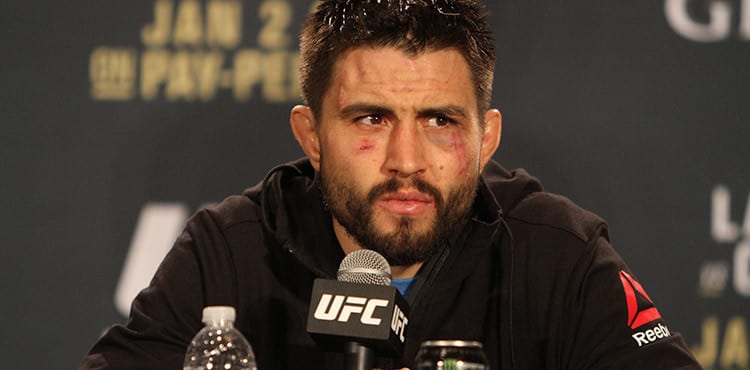 After his crushing defeat to Demian Maia back in August, it looked as if Carlos Condit was all but finished.
Now 2-4 in his last six showings, and the former interim welterweight champion has repeatedly alluded to walking away from the sport in the light of a recent downturn.
Yet, when speaking to the Las Vegas Review Journal following a summit put on by the UFC for veteran fighters designed to prepare them for life after the sport. Condit was uncommitted to retirement, maintaining he was still unsure about his future. While he couldn't give a concrete answer to whether or not he'd ever be back in the Octagon, he did propose a likely next step following his fighting career.
"I'm passionate about fitness, active lifestyle and nutrition," Condit said. "I think that there's a lot of different opportunities for that as people decide they don't want to be unhealthy, and they want to live healthy lifestyles. So I think I'll probably go into that field."
The summit marks the first of a new UFC opportunity to help fighters — athletes who are notorious for struggling in life after competition — adjust to life after the cage.
"This is definitely a valuable thing that we've done today," Condit said. "It takes a lot of work on our part, but this is a really cool thing. We've done fighter summits in the past, it would have been really nice, and I hope in the future they put a lot of this content in the fighters summits when guys are coming into the UFC."
Comments
comments