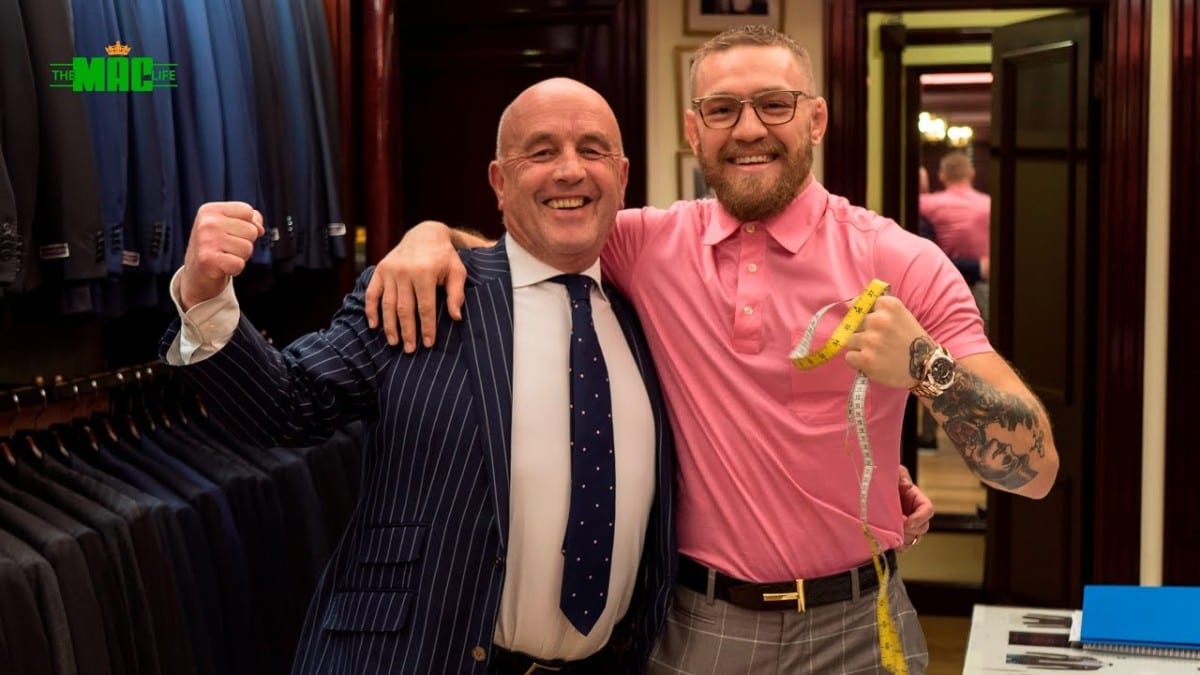 Conor McGregor once famously said at a UFC press conference that "there are two things I really like to do: whoop ass and look good.  I am doing one of them right now and Saturday night, I will do the other."
While McGregor is more than capable of looking after the whooping ass end of the bargain all on his own, he sometimes calls in on some of his old friends for help with the other. 
One such person is Louis Copeland, a man who shares a similar sense of style with the UFC Featherweight champion. So, while in Dublin training ahead of his historic UFC 205 main event in New York City, McGregor dropped in to Copeland's store on Dublin's Capel Street to share some tips on style with the master tailor.
This is what life looks like at the top.
Stay tuned to TheMacLife.com for more exclusive content as we edge closer to UFC 205.
Watch More
Join the trading world – powered by 24Option (trade carefully your capital is at risk), click here for more information.
Comments
comments