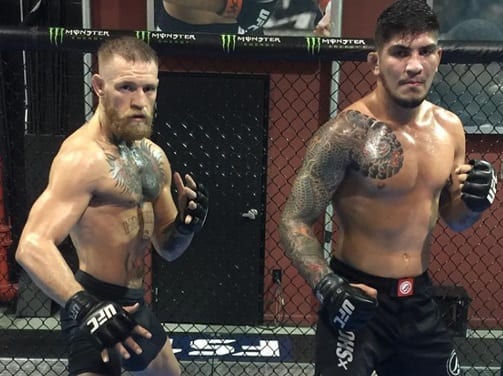 Dillon Danis is going to have to invest in a larger trophy cabinet at this rate.
Having added double gold in the No-Gi Pan Ams to his collection of medals earlier this month, Marcelo Garcia black belt and Conor McGregor training partner Dillon Danis emerged victorious from his match with Jakson Souza on Saturday evening at Polaris 4 in Poole, England.
Danis won the match by submission after locking in an inside heel hook on his opponent.
Danis has emerged as a prominent training partner for Conor McGregor in both of his last two fight camps and will be part of the Irishman's corner when he takes on Eddie Alvarez in New York City next month.
Speaking to TheMacLife.com just after arriving in Dublin in early October, Danis elaborated on what it is that has made him so successful in the Jiu-Jitsu world.
"My coach always emphasises not worrying about the other person", Danis explained.
"I think sometimes when you worry about the other person, you forget to do your game. I'm always going forward and being aggressive. Fuck whatever they're doing."
Comments
comments