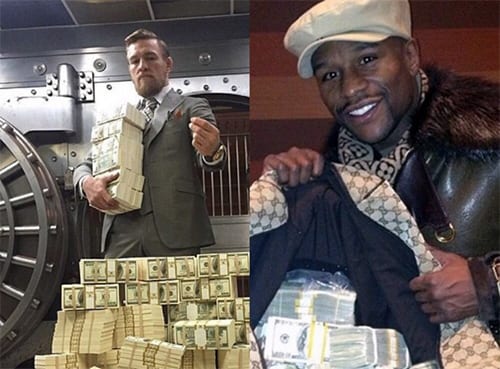 Well, negotiations don't usually end on stage one, and Floyd Mayweather certainly isn't going to break tradition and accept Dana White's recent offer.
The UFC president appeared on The Herd this morning to address the rumours of Mayweather vs. McGregor, and publicly offered both men $25 million.
"I'll tell you what Floyd, here's a real offer and I'm the guy, I'm the guy that can actually make the offer and I'm actually making a real offer," White said. "We pay you $25 million, we'll pay Conor $25 million and then we'll talk about pay-per-view at a certain number. There's a real offer."
As expected, Mayweather wasn't impressed.
Speaking to TMZ from inside his car, when given the figure, Mayweather dismissed it immediately.
"He's a fucking comedian," Mayweather said. "Look at that watch I bought. Do you know how much that costs? Look it up.
"Come on. Look at my watch."
Game on, Dana.
Comments
comments