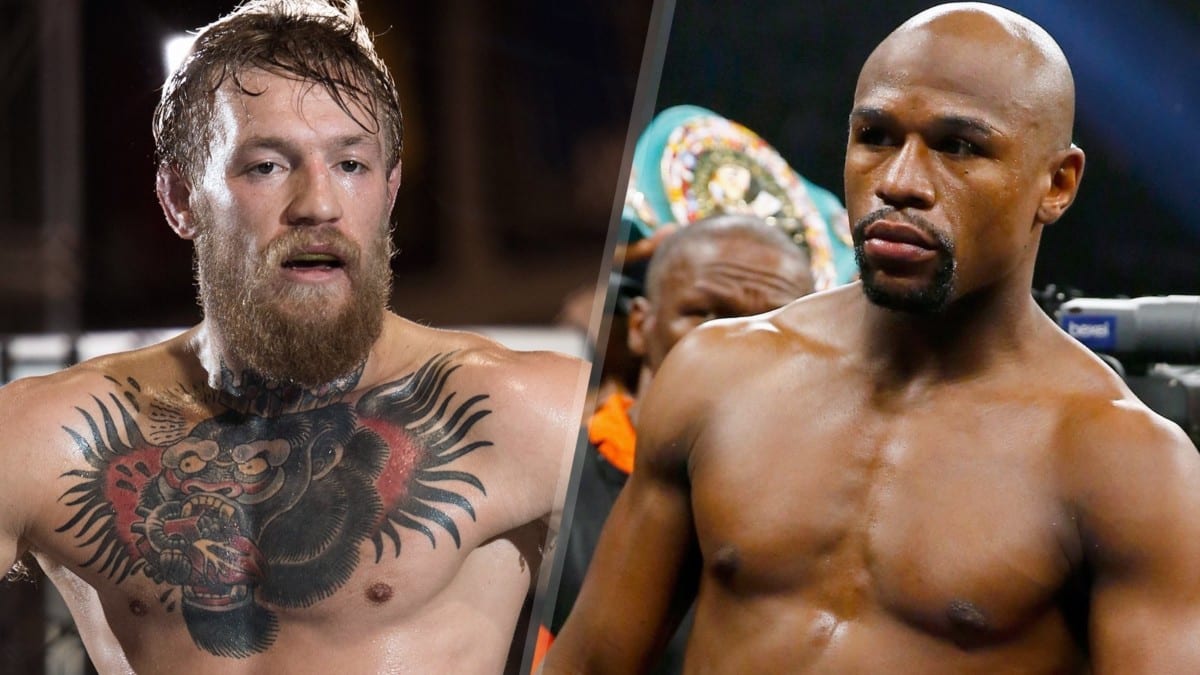 It seems like such a short while ago that UFC president Dana White was bemoaning and refuting talk of any possible fight between Floyd Mayweather and Conor McGregor.
And yet, here we are with the doors to a fight that seemed closed with a padlock in the eyes of White, having finally just creaked open ever so slightly.
Appearing on The Herd today, White appeared in the wake of comments made by Mayweather yesterday, who spoke directly to McGregor via the medium of ESPN. But, instead of the usual flippant dismissal, we heard an offer
"I'll tell you what Floyd, here's a real offer and I'm the guy, I'm the guy that can actually make the offer and I'm actually making a real offer," White said. "We pay you $25 million, we'll pay Conor $25 million and then we'll talk about pay-per-view at a certain number. There's a real offer."
It marks a complete change of attitude from the UFC boss, who only weeks ago remarked that the fight would "never happen."
And, while $25 million isn't exactly the nine figure bill both Mayweather and McGregor have cited, it's a start.
A fairer start, White says, than the terms Mayweather offered
"First of all let's cut the B.S. right from the get go — [Floyd] hasn't talked to anybody about this fight. You're talking to somebody about the fight, you're talking to me," White said. "I'm the promoter. Conor McGregor is under contract to me. To say that Conor McGregor hasn't made $8 million or $10 million in a fight, wrong again. To think that you're the 'A' side — how are you the 'A' side?
"The last fight, the last major fight you were in, you left such a bad taste in everybody's mouth that nobody wants to see you again. His last fight did 350,000 pay-per-view buys. Conor did 1.3 [million for UFC 205] and 1.5 [million for UFC 202] pay-per-view buys. So I don't understand how you think you're the 'A' side and there's a reason why you want this Conor McGregor fight so bad — because you know that's your money fight."
While it's unlikely either Mayweather or McGregor will accept the terms offered by White, it seems clear this is just stage one in a long and complicated negotiation period.
But, should it all come together, everyone involved looks to make a lot of money
"When you look at things like this, you have to take an educated guess at what you think the possible pay-per-view [would be]," White said. "I would be disappointed if a Conor McGregor vs. Floyd Mayweather match didn't do over 2 million, 2.3 to 2.5 million [on PPV]. But then the upside could be who knows… maybe it could do what [Floyd] with Manny Pacquiao did."
Comments
comments