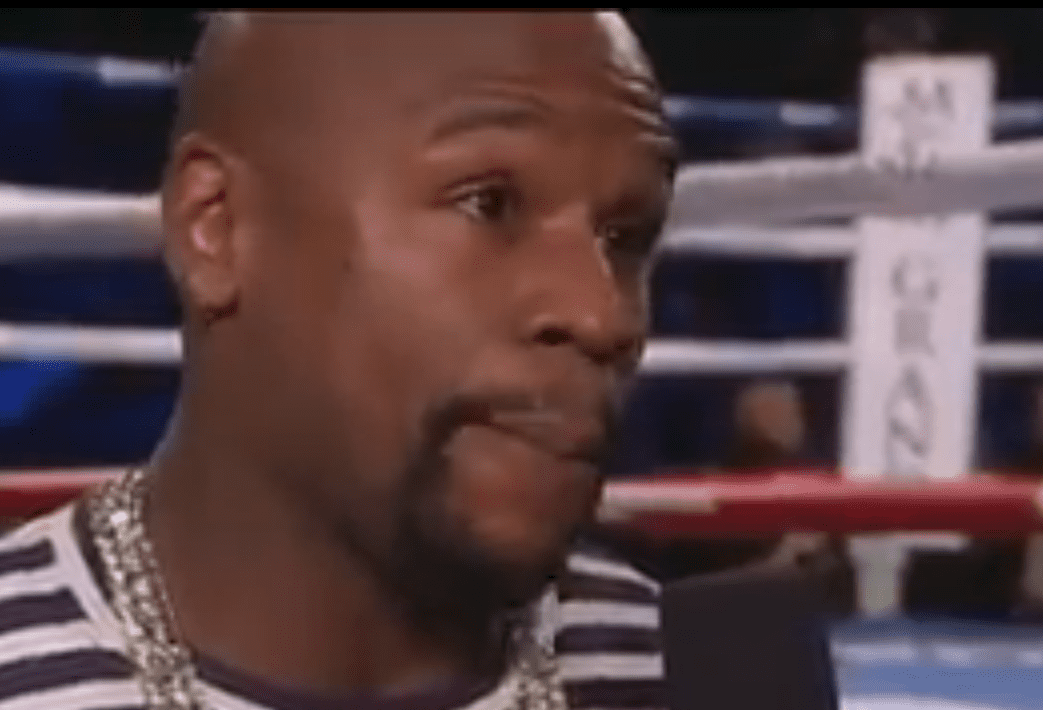 It didn't take Floyd Mayweather long to respond, did it?
Speaking just hours after Conor McGregor made an emphatic statement that he wanted only to face Mayweather next, the boxing great appeared ringside at Carl Frampton vs. Leo Santa Cruz to answer back.
"I believe the fight can happen," Mayweather said. "Like I said before, Conor McGregor, he's a tough competitor. He's proved throughout the years in the UFC that he can fight standing up. So we'll just have to see what the future holds.
"Can we make this fight happen? Absolutely, that's what everyone wants to see … Probably [at] either 147[lbs], or 150.
"The fans want this fight. It's all about entertainment, he's very entertaining, he's very outspoken just like myself; let's give the fans what they want to see."
Floyd Mayweather Jr discusses Conor McGregor's PPV Interview comments @TheNotoriousMMA pic.twitter.com/6PBj3u967R

— Fancy Combat (@FancyCombat) January 29, 2017
During a question and answer event earlier today, McGregor had gone on record that what interested him the most and what he wanted to do was to pursue the Mayweather bout.
"He's the scared side," McGregor said. "Lets be honest, he's not trying to have a real fight, he needs rules to protect him. I don't need rules. He can say he's this and he's that but in reality he's scared shitless. He is scared shitless. If I decide to just fight him — fuck the UFC, fuck MMA, fuck boxing, fuck sports fighting — lets just say we fight, it would be the easiest fight ever.
"I have my eyes on one thing, and that's Floyd Mayweather. Me and Floyd have got together and figure it out the same way him and Manny [Pacquiao] figured it out. Once we come to a set number that I'm happy with, he's happy with, then we go to the customers, we go to the promoters, the buyers. And then we get it done."
Comments
comments