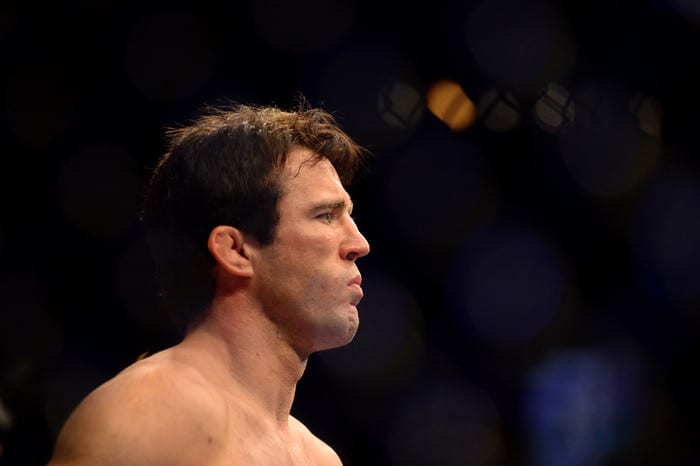 Well, Bellator 170 wasn't quite the way Chael Sonnen had anticipated restarting his MMA career after a three year hiatus. Losing to Tito Ortiz in the first round via rear-naked choke, Sonnen looked a man out of sorts from the American Ganster who terrorized the UFC middleweight division.
However, being the analyst that he is, it didn't take the former middleweight contender to say what went wrong.
"The fight was going okay. Tito threw a straight right down the middle. I threw a kick, he countered," Sonnen said, speaking with ESPN post fight. "It connected pretty hard, all of a sudden we end up in a grappling contest. I had a submission hold, I thought I had it, I thought he was going to tap out, I could feel the excitement. Before I knew it, he reversed the position, and all of a sudden I couldn't breathe. That's the end of the night."
And, with his last fight taking place in 2013, Sonnen knew that he could well be receiving a rougher start than many anticipated.
"For me this is a long term play," Sonnen said. "This wasn't an overnight plan. I was out three years, I put in a lot of hard work but the reality is: I knew I had to get in there, I had to get some minutes in the ring, I had to make that walk, knock a little bit of that rust off. I will be back in the gym on Monday. This is a marathon for me, not a sprint.
"I lost one position tonight. It hurts, it's embarrassing to lose a contest like this. Especially to a guy on his way out, you want to win those."
Comments
comments