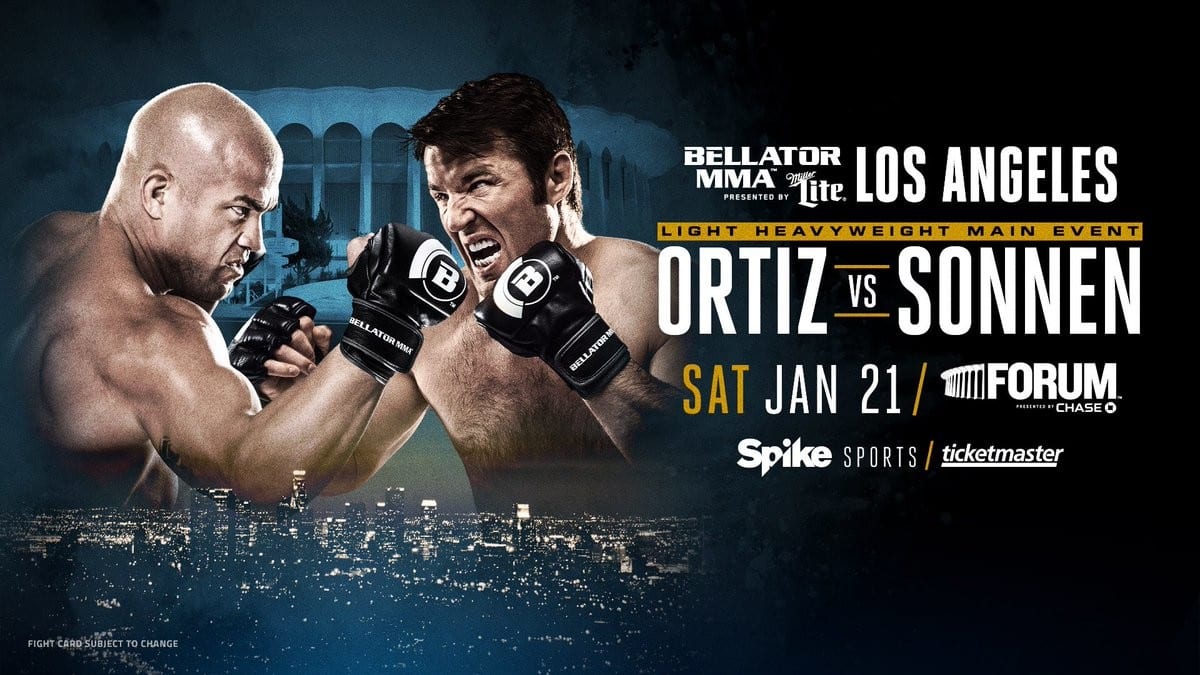 As usual with big events, there remains one last bit of promotion to be done before fight night, and as usual it's in the form of a pre-fight press conference.
At Bellator 170, Chael Sonnen will return from a prolonged suspension to in-cage competition against MMA legend Tito Ortiz. Not only does the occasion mark Sonnen's debut in Bellator since leaving the UFC suddenly late last year, it also marks the last time Ortiz will fight after calling it a day on a legendary career.
And, as far as the press conference goes, Sonnen is a man well renowned for his talking abilities and as such is must watch whenever a microphone is placed in front of him. This time was no different.
Bellator 170 takes place this Saturday at The Forum in Inglewood, California.
Comments
comments