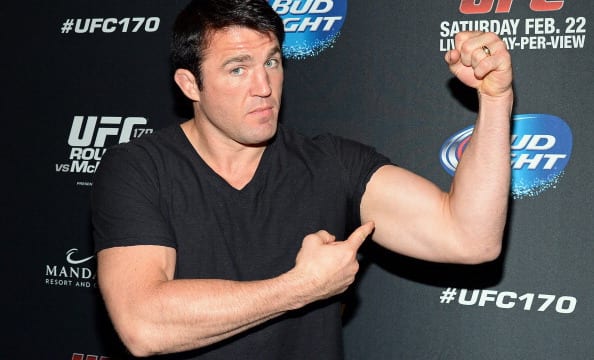 The Bad Guy vs. The Bad Boy is set.
Appearing on the last ever "Inside MMA" show on AXS TV, Tito Ortiz confirmed that he was accepting the challenge from new Bellator signing Chael Sonnen.
On the finale of Inside MMA, @titoortiz breaks the news that his fight with @ChaelSonnen is going down in January of 2017!

— Inside MMA (@InsideMMAaxstv) October 1, 2016
Sonnen had previously said he wanted the fight to take place before the end of 2016, but with Ortiz having been out of competition since last year and wanting to return to shape, it seems Chael will have to wait.
Ortiz said he was aiming for a date around January 21 of next year. There is currently no public Bellator event organised for that day.
When asked if the date sounded agreeable, Sonnen had a simple answer.
"Anyone anytime anywhere" Sonnen said via text.
Two weeks ago the Oregon native shocked the MMA world when he announced his signing with Bellator MMA. Should the fight take place, it would be his debut with the promotion.
On his first media call with Bellator, Sonnen sounded out Ortiz, picking him as the best opponent for his debut.
"Tito's a legend, Tito's great, Tito's even a friend of mine," Sonnen said on the call. "But the bottom line is he's been around and I was jealous for a long time. Jealousy's a hell of a thing, there's a reason it's one of the deadly sins.
"He looks at me the same way I look at him. I look at him like 'Tito, you know I could whip your ass' and he gives me that exact same look. Every time we're in the same room together, there's like this big alpha male contest and he knows whats going on, and I know whats going on. So if the bad boy ants a piece of the bad guy, all you gotta do is say my name. I've said his name, all he has to do is say mine."
Well, it seems Ortiz has accepted the challenge.
Comments
comments