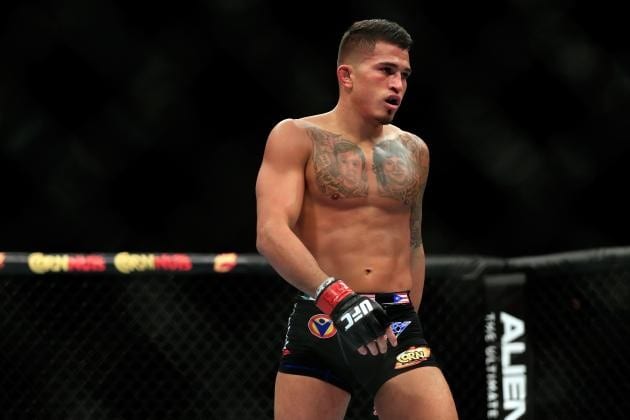 In what is being described as a deliberate and targeted attack, three cars at the household of Anthony Pettis have been set alight and torched.
Local outlet Fox6 now reported the news.
While facts are still being gathered, police reportedly believe that an unknown assailant "used an accelerant to ignite two of the vehicles which forced flames to spread to a third vehicle."
"I saw a car speeding through the neighbourhood," neighbour Carson Blaszak is quoted as saying. "Right around the same time as that happened, there was kind of a large bang. It was three cars caught on fire. I just, I ran outside, and I was hoping, you know, the house hopefully wasn't gonna catch on fire."
As of now, Pettis himself is yet to make any comment, and no arrests have been made.
Comments
comments