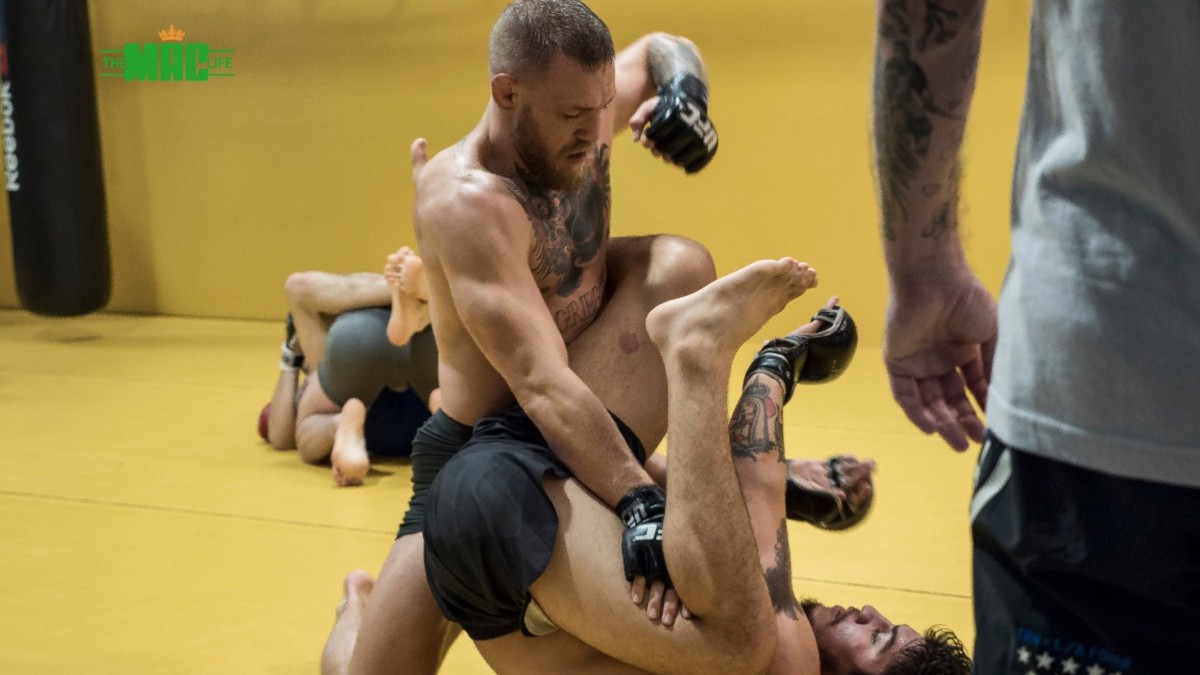 It's one day closer to UFC 205 and another day in The Mac Life.
With Conor McGregor in pursuit of another belt to wrap around his waist in a little over two weeks' time inside Madison Square Garden, training is well underway in McGregor's base at SBG Ireland where, under the tutelage of John Kavanagh, the highest level of attention to detail is being paid to every aspect of preparation.
A win in New York City will mean that McGregor will become the first person in history to hold two belts concurrently in the UFC – a boast that no man or woman has been able to lay claim to in the 23-year history of the organisation.
And, befitting the situation, no stone is being left unturned as John Kavanagh prepares his fighter for a date with destiny.
In today's The Mac Life video, watch as Conor McGregor works on his cardio, spars with training partner Dillon Danis and meet Nikolay Grozdev, the Moldovan champion grappler who has been spending time on the mats with the UFC Featherweight champion.
Check back to TheMacLife.com for more exclusive content as we approach UFC 205.
WATCH MORe
Join the trading world – powered by 24Option (trade carefully your capital is at risk), click here for more information.
Comments
comments