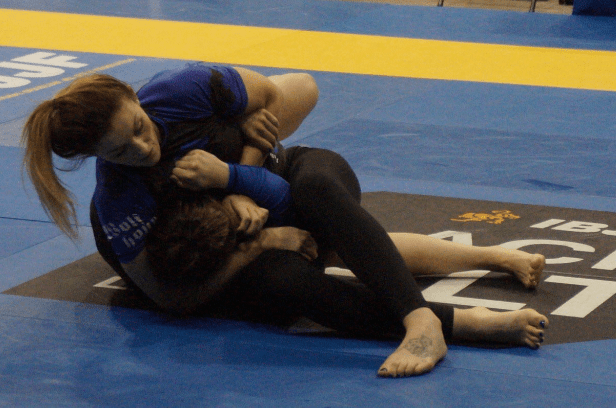 Northern Ireland's Leah McCourt has added a gold medal in the IBJJJF world championships in San Francisco to the IMMAF featherweight amateur world title she won last summer.
McCourt, just 24 years of age, now has a list of accomplishments in grappling and amateur MMA that earmark her as being very much 'one to watch' should she opt to move to professional mixed martial arts in future.
Putting aside a broken thumb, McCourt won the gold in the no gi competition and picked up two submissions and a points victory on her way to the gold medal.
Last summer, McCourt won the top prize in the featherweight division of the International Mixed Martial Arts Federation amateur world championships in the United States and that, coupled with her recent win in the San Francisco, means that McCourt is undeniably one of the top combat prospects in the island of Ireland.
We await her next move eagerly.
IBJJF World champion – broken thumb, horrendous jet lag and so nervous I was about to faint/ had to dig deep today. Philipians 4:13 ❤️🏅 pic.twitter.com/r3SNhEhcVw

— Leah McCourt (@MissLeahMccourt) November 6, 2016
@MissLeahMccourt wins at the @ibjjf world championships in San Francisco, now the @IMMAFed & @ibjjf World Champion – https://t.co/qxi7zUO3f8 pic.twitter.com/RLvx37cdTd

— Ian Young (@IanYoungFitness) November 6, 2016
Comments
comments