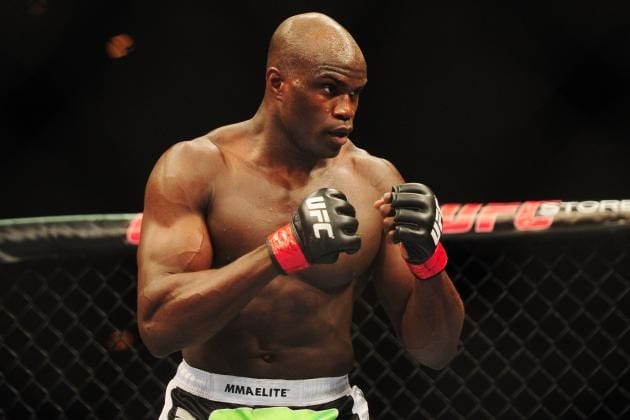 Mixed martial arts has effectively been outlawed in France under new legislation concering all combat sports has come into effect in the country.
While MMA wasn't addressed by name in the report published by the French Sports Council, several of the accepted unified rules of mixed martial arts have been deemed illegal.
In a press release titled 'Decree relating to technical regulations and security for public combat sport events', several guidelines were put forth for combat sports. One of the most noticeable for MMA fans is that no combat bouts are now allowed to take place inside a cage. The French Sports Council will now only accept bouts taking place in rings, with either three or four ropes.
Cages were introduced in mixed martial arts to prevent fighters falling from the ring during a bout and are generally accepted to be far safer for athletes' well-being when compared to a roped ring.
The report goes on to state that the following techniques are outlawed and will result in immediate disqualification.
"Punches, kicks or strikes with the knees against a fighter on the ground; any strike with the elbow; headbutts; blows to the genitals, the spine, the back of the head or the throat; putting the fingers in the eyes, mouth or nose; pulling the hair; biting; throwing (the opponent) intentionally onto the head or neck; throwing the opponent out of the ring."
While several of the techniques above are outlawed by the unified rules, others like punches to a downed opponent are not and would make MMA practically unrecognisable in France should it ever be legalised.
The CFMMA, the national organisation of MMA in France, has stated that it will legally challenge the ruling. Its President Bertrand Ammasou told L'Express, "It's amazing given the timing and it is disrespectful."
"The Ministry takes us for idiots. All countries have recognised MMA in Europe. except France and Norway. I hoped it would not come to this but the CFMMA will launch a legal action to contest this decree."
Several French fighters have competed at the highest level of mixed martial arts, with French fighters like Cheick Kongo, Mickael Lebout and Taylor Lapilus just three of whom who have competed for the UFC.
Comments
comments