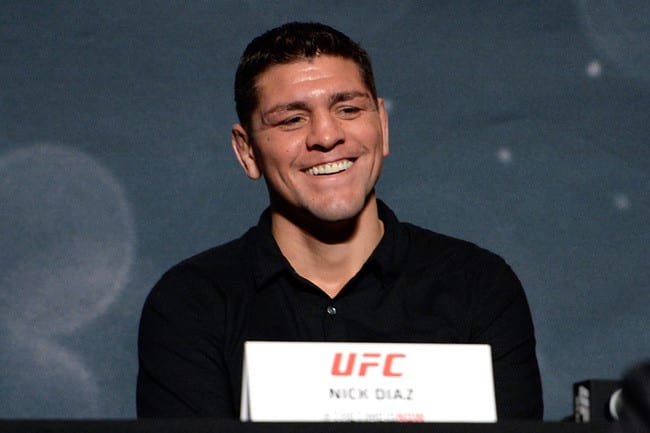 There is some potential good news on the way for Cannabis smokers in the UFC.
Reports have emerged that the Nevada State Athletic Commission are meeting this week to discuss removing the drug from it's banned substance list. TMZ Sport first broke the news.
Should the commission actually remove the drug, it would be a near unprecedented turn of events. Previously, the NSAC have had a very low tolerance on fighters who fail drugs test after having traces of cannabinoids in their system.
Infamously the commission banned Nick Diaz in 2015 for five years after failing a drugs test for cannabis. That suspension was eventually overturned and changed to eighteen months.
The change in the NSAC's attitude appears to stem from the drugs legalisation in Nevada. They are scheduled to meet this Friday to discuss the issue, but any changes decided on will take an estimated three months to be implemented.
It's as yet unclear what effect the potential decision will have on the USADA guidelines that UFC fighters currently adhere to.
Comments
comments