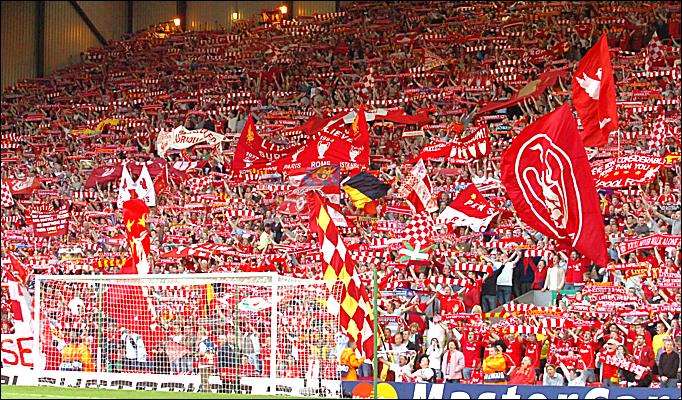 It's one of the most storied rivalries in British football and features two sets of fans who, for want of a better phrase, don't particularly get on well with each other.
Manchester United and Liverpool, the two most successful sides in English football, meet on Monday evening at Anfield and both clubs have come together to appeal to their respective fans for calm ahead of the match.
A meeting between the two sides in the Europa League last March saw numerous incidents in the crowd from both sets of fans. Liverpool were fined over £30,000 by UEFA after their fans were found to have participated in "illicit chanting", setting off fireworks and throwing objects on to the pitch.
We've issued a joint statement with @LFC to all fans attending next Monday's game at Anfield.

Please read: https://t.co/mkF7vyh94o #MUFC pic.twitter.com/gGVlGHdbRQ

— Manchester United (@ManUtd) October 13, 2016
Manchester United, on the other hand, were handed the same fine for blocking stairwars, crowd disturbances and throwing objects on to the pitch.
In an effort to avoid similarly ugly scenes when the two sides meet on Monday evening, a joint statement has been issued to fans urging them to stay within the law.
It reads:
"Both clubs, their supporters and football fans around the world are looking forward to this historic and passionate match between two of the sport's biggest and oldest rivals.
"There is great rivalry between our fans and we ask all supporters to be respectful and help eradicate all forms of offensive and discriminatory behaviour from the game.
"If any supporters are found to be engaged in any form of offensive or discriminatory behaviour by stewards or via CCTV then they will be immediately removed from the stadium, risk arrest, prosecution and be reported in accordance with the Club's ground regulations.
"This is an unrivalled fixture in the Premier League calendar and we thank all fans for their continued support in this important area of the game."
Comments
comments