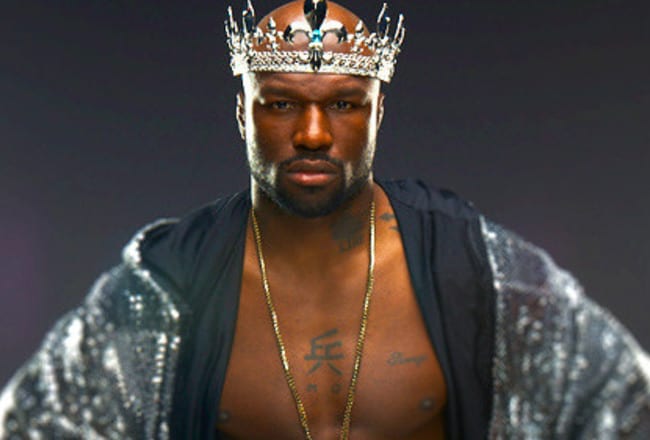 Despite the rapturous reception received by James Gallagher for his submission victory over Anthony Taylor just minutes before, there was something of a muted reception to the Bellator 169 main event between 'King' Muhammed Lawal and Satoshi Ishii in Dublin's 3Arena on Friday night.
Lawal won a clear unanimous decision but left the cage frustrated at the performance put forth by both him and his opponent. With Ishii hesitant to engage, Lawal couldn't quite figure out a way to bait his opponent to exchange within the 15 minutes and in his post-fight media scrum, apologised to the fans for the action (or lack thereof, as he saw it) in the cage.
"I want to apologise to the people in Ireland", said as posted by Obviously Fight Talk. "That was a horrible performance. I was trying to go out there and fight his ass [but] he had 20 pounds on me. If figured it was judo vs. wrestling, he'd come press the action, I'd press the action, I'd walk him down.
"I hit him a few times but he was running. I feel bad because Ireland is the first country where people treated me good, you know what I'm saying? I feel like I'm a black Irishman. I went to malls, I went to Nando's…everywhere I went I got love. People taking pictures with me, [they] were respectful. I don't get that in America like that. I do get some love but I get a lot of hate… I didn't get no hate."
Lawal cited never having faced an opponent as unwilling to take risks as Ishii as the reason for not being able to impose his game on him. His disappointment in the fight was amplified, Lawal said, by him wanting to trade punches with his opponent to pay homage to Ireland's rich history of producing world champions in the boxing ring.
"I've never really experienced it too much. I've trained with him before in the past, he knows me, he knows he's bigger than me. I came in light because I didn't care and I was hoping that he would try to bring the fight and he didn't so I was thinking what can I do to lull him. Maybe I should have taken more risks so I could counter-punch him. I really don't know [what happened]. I think once I hit him he was in survival mode. And now I'm going to go back to America and hear the bullshit about being boring, blah blah blah.
"I was trying to bang him out. I was trying to go Tyson Fury on his ass! Andy Lee, Steve Collins — Ireland has a great history of boxing, so I was trying to showcase that a little. Everything I trained for didn't even show up. I'm sorry again, man. This is embarrassing. Between Italy and Ireland, you are fight cultures. If you come to a place that has a fight culture, you better fight. That's what I was trying to do and I failed miserably."
With something of a bitter taste in his mouth from his first experience of fighting in Ireland, Lawal says he wants to come back to Dublin with Bellator — but this time with one of SBG's best in the main event.
"How about this. I'll come back here and since James Gallagher put on a good show, let him main event and I'll co-main event. This is his place. As long are y'all are happy, let me go out there first and let him finish it off."
Comments
comments