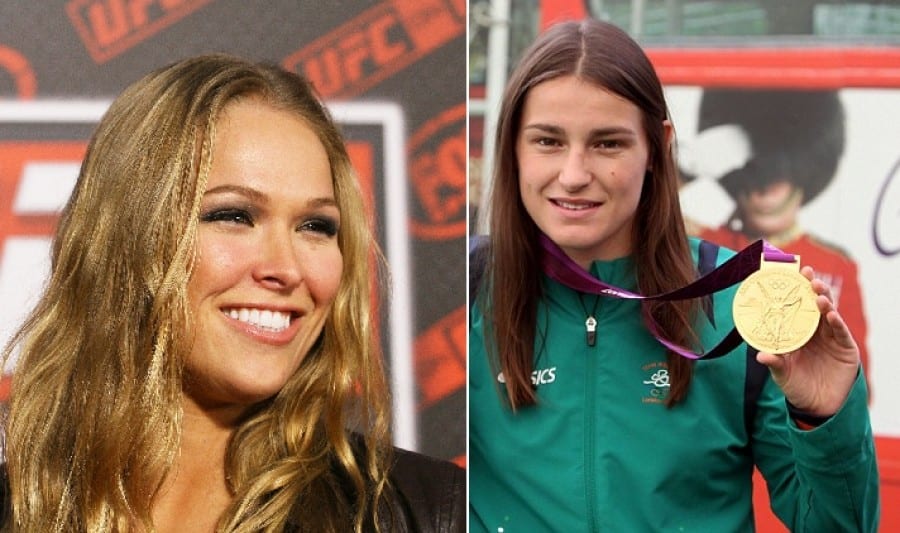 It has been a long time coming but Katie Taylor will finally make her professional boxing debut this weekend when she takes on Poland's Karina Kopinska in London.
Taylor enters the pro ranks with one of the best amateur records in recent times behind her. Despite disappointment at last summer's Rio Olympics and at the World Championships earlier in the year, Taylor held a near decade-long era of dominance in amateur boxing by winning gold at successive European and World amateur championships as well as at the London Olympics in 2012.
She now enters the world of professional boxing with an unmatched fight resumé and is expected to be in title contention before long, where she could join the likes of Carl Frampton and Conor McGregor as Irish world title holders in combat sports.
When asked about Conor McGregor's recent success, Taylor was full of praise for his achievements.
"I think he's incredible", Taylor said. "You don't get in the shape that he's in overnight. He's obviously so dedicated. He's a great businessman, he's a multimillionaire at this stage. He's done great, great things for the sport."
Taylor's promoter Eddie Hearn maintains that she will become an internationally famous boxer once the world gets to know her. She could even do for women's boxing what Ronda Rousey did for women's MMA. Though it's unlikely that this would ever happen, Taylor was more than happy to entertain the idea of a bout with Rousey at some point down the line.
"That's actually a great idea. Make that happen. We'll do a double-header, one in the cage and one in the ring", Taylor said.
"I have an awful lot of respect for what Ronda Rousey has done for the UFC. For her to be headlining those show and to be the biggest name in the UFC, it's incredible for women's sport. But I'll be ready if she wants to step in to the ring, or anyone really. We'll see what happens."
Comments
comments