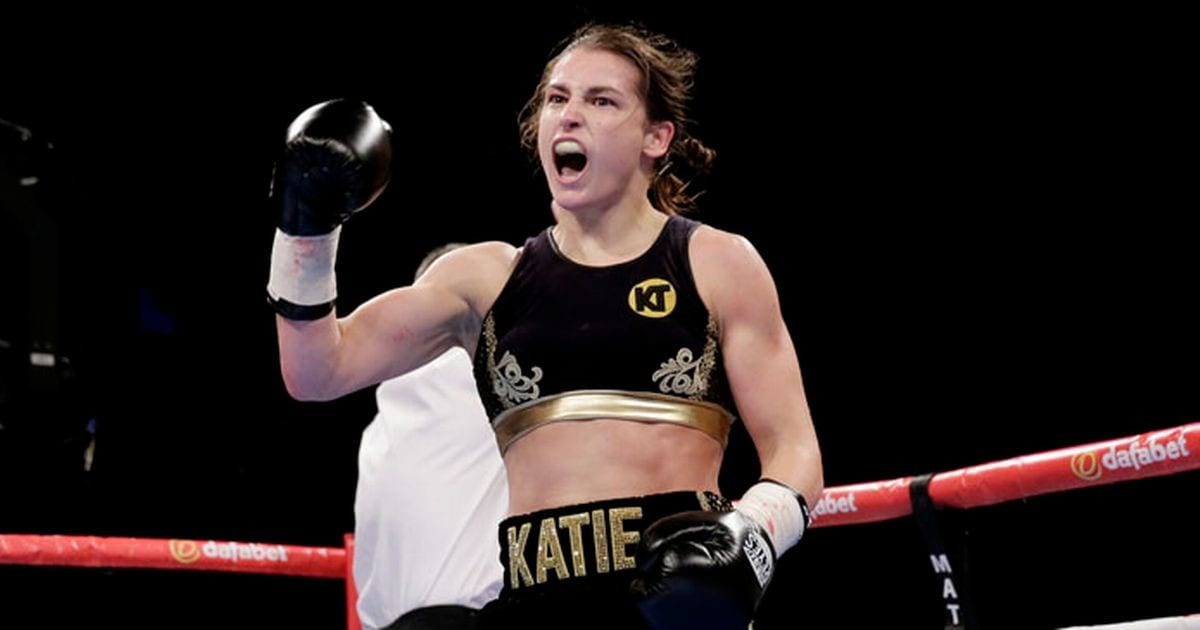 Katie Taylor continues to impress.
The Irish olympian continued her pro career tonight in Manchester, England as she faced off against — and defeated handily — Viviane Obenauf.
Obenauf, had possessed a 9-1 record as she entered the ring was a marked step up in competition on Taylor's debut opponent, but that turned out to matter not. Taylor's speed and technique was on show as she quickly proved to be head and shoulders above her opponent.
While she didn't get a finish as she did against Korina Kopinska last month at in London, she once again displayed why she's the talk of women's boxing. Repeatedly hitting Obenauf with world class hooks to the body, Taylor never looked in trouble throughout the six rounds, and as such ended a winner with a 60-53 judges decision.
While there is no concrete plans for her next appearance, boxing promoter Eddie Hearn as suggested she (along with Michael Conlan) could end up with fight on a St. Patrick's event in New York.
Comments
comments