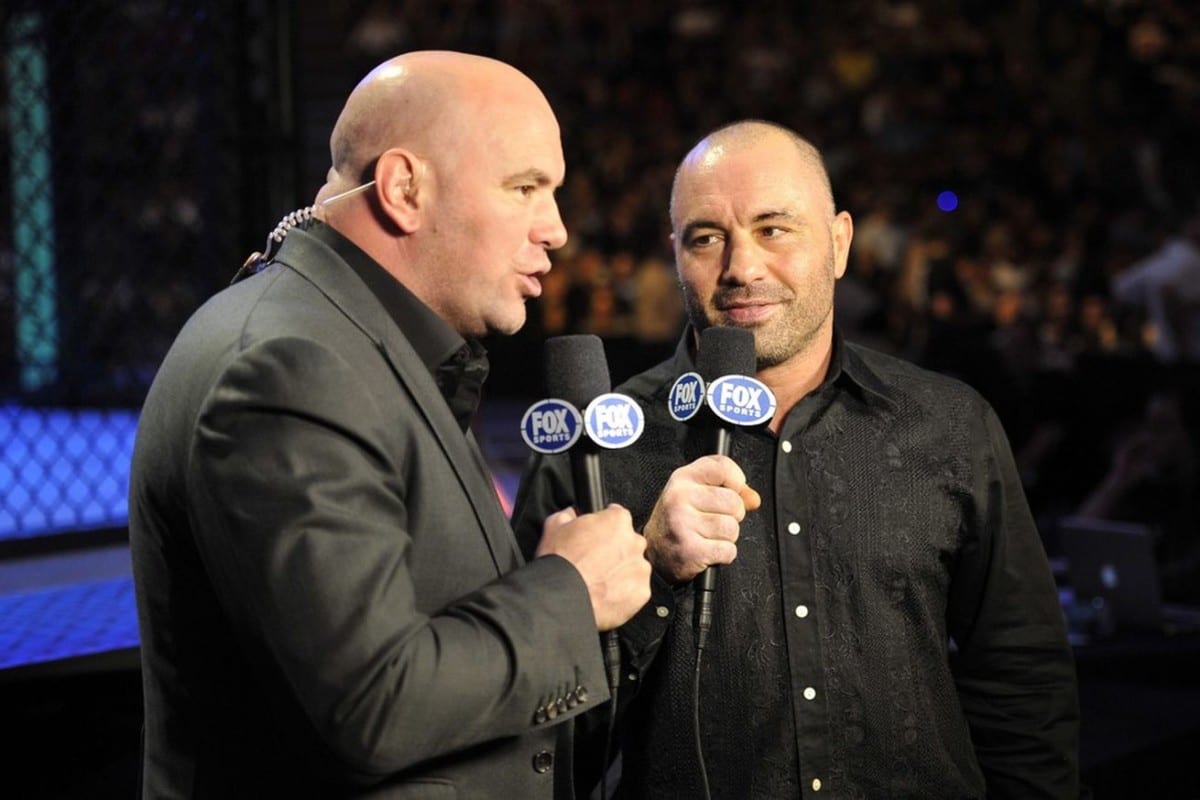 Late last month, reports broke that the UFC's new owners were looking at their commentators ahead of a new TV deal, and there were suggestions that they could be looking to get rid of the current 'hype-master' style currently used. The news raised questions on the future of fan favourite's Joe Rogan and Mike Goldberg.
Well, it seems as if those reports could have at least been half right.
While doing the media rounds ahead of UFC 206, White mentioned that the UFC were closing in on a deal to bring in a commentator from outside the promotion — although he refused to say who.
"This has been my dream to assemble this dream team of commentating and I've wanted this guy for years and I'm working on it and it's going to happen," White said, speaking with Sportsnet.
While the news seems more of a tease than a revelation, White proceeded to heap praise on Joe Rogan, who recently signed a one year deal extension.
"Joe Rogan in my opinion is the greatest to ever do it," White added. "The greatest ever to call fights. HBO is very cocky and arrogant in their [boxing] production — but they deserve to be; they do it well and everything else — but Joe Rogan is the greatest to ever call fights in a combat sport."
The words could be a hint — along with Rogan's friend Eddie Bravo asking "so who's replacing Goldberg?" on a recent Joe Rogan podcast — that Mike Goldberg, who has been with the UFC since 1997, could be on his way out.
Comments
comments