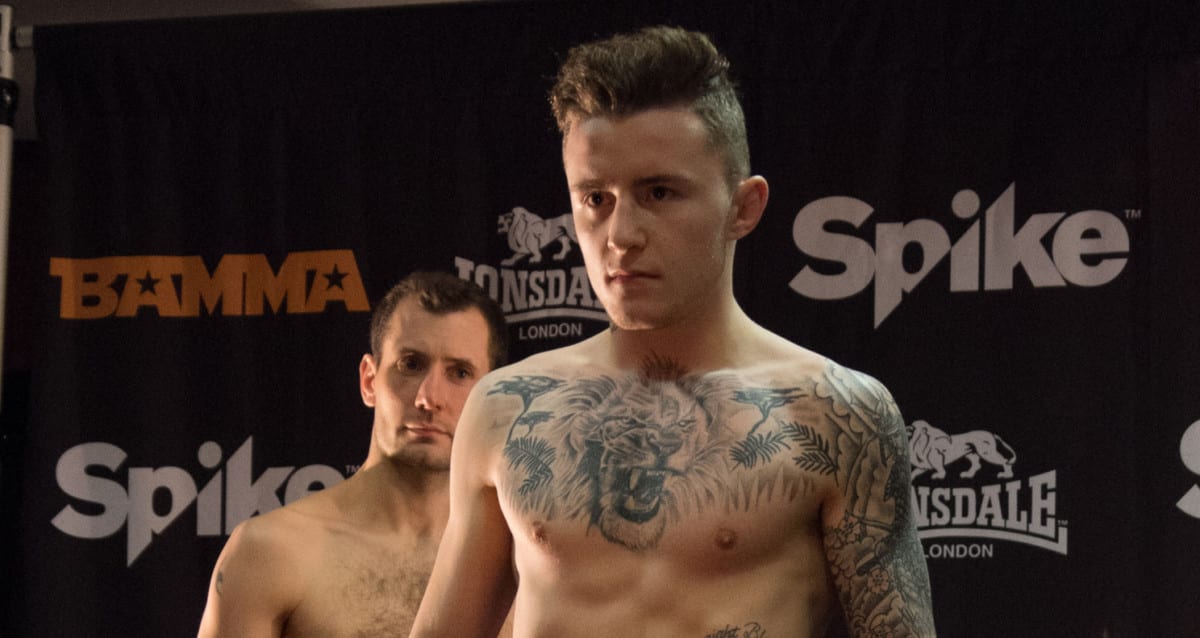 Located in Dublin, John Kavanagh gets his fair share of young men walking through the doors of Straight Blast Gym looking for a way of expressing themselves.
One of those men, was a 15-year old called James Gallagher, who now — some five years later — has a starring role on a high profile card just across town from the gym in Dublin, Ireland.
Without Kavanagh, Gallagher says, none of it would be possible.
"Everything [is down to him]," Gallagher said, speaking with Joe.ie. "John took me in when I was 15 and I lived with him and [his partner] Orlagh for a long time. He's just [guided] me, he didn't like show me or tell me anything, he's just.. John's a very smart man. He guided me into a kind of direction and he would do and say things that sometimes you wouldn't even notice."
"He's put me in the right place and I just feel invincible at the minute. I feel absolutely invincible."
Gallagher faces fellow young prospect Anthony Taylor this weekend, and the two found themselves garnering plenty of attention after a slight scuffle at the Bellator 169 open workouts earlier this week.
Not that Gallagher is getting distracted.
"I'm just too busy being focused on winning to give a fuck," Gallagher said of the scuffle. "That's as simple as that, I'm focused on winning. I'm focused on me; everything else is irrelevant. I'm focused on winning."
Comments
comments