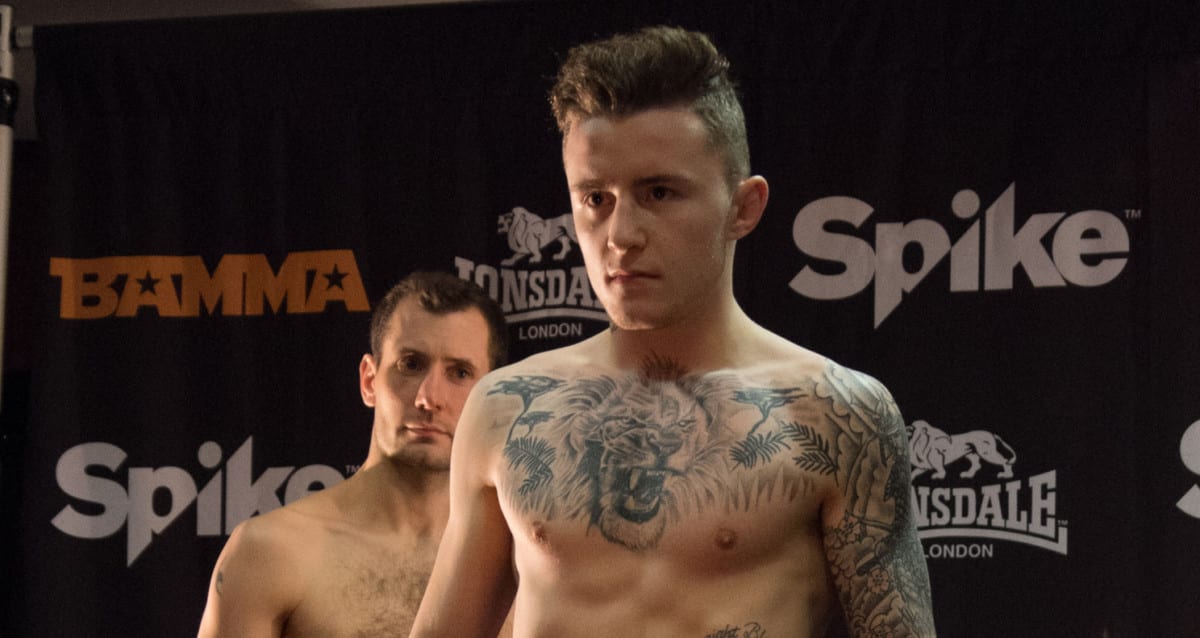 If Bellator prospect Aaron Pico was hoping to come in and make a name out of James Gallagher in his debut, he has another thing coming.
Pico made a point of calling out the SBG young star after Gallagher had posted an image to instagram mocking American wrestlers.
"He wrote a check with his mouth, and now he's gotta deliver," Pico said, speaking to Bleacher Report. "He says he can strangle all the American wrestlers, but I looked at his record, and he's never fought one, so he doesn't even know. … He made comments about American wrestlers, well now, guess what? You're talking to a real American wrestler."
But, when it comes to the topic of fight records, it's Gallagher who believes Pico has something to prove.
"He doesn't have any MMA fights," Gallagher said speaking to TheMacLife. "He doesn't even know what it's like to be in a fight, he's 0-0. I want big fights, I want the belt. I want to move forward not back. [I] hadn't heard of him until he started opening his mouth about me. He hasn't even fought so how could have I heard of him?"
Instead, Gallagher's focus is both on Bellator gold, and his upcoming opponent Kirill Medvedovsky, whom he faces at in the co-main event of Bellator 173 in Belfast.
"Training is going perfect. I'm feeling ready, ready to win," Gallagher said. "[Kirill]'s got a good skill set, good striking and good jiu-jitsu, but he's just not on my level. I'm going to be too much in every area, break him down and cut him off, and either put one on his chin and put him away or else I'll take him down and strangle him. He'll have no escape in there."
And as for Pico's suggestion of a July contest? Any interest?
"No, a title fight interests me around that time," Gallagher said. "If Bellator come and offer the right money to fight him then we can discuss it. But I've got another American I'm coming for after I finish my Opponent on the 24th.
"[Pico] have a fight and shut your mouth."
Comments
comments