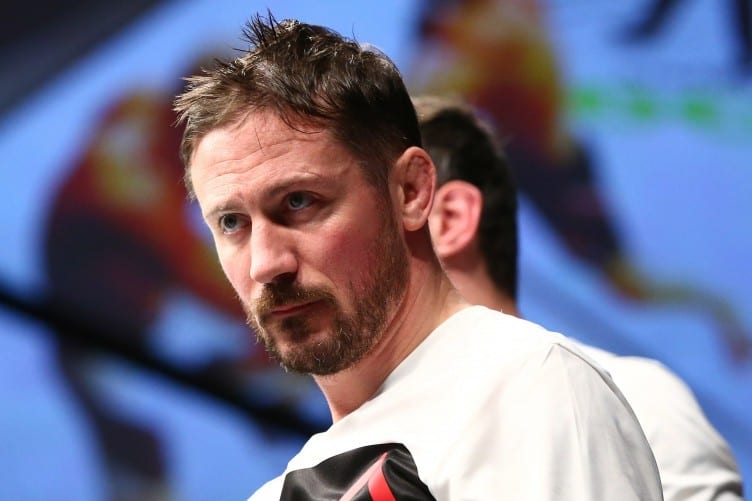 Irish Minister for Sport Shane Ross has today spoken out on the sport of mixed martial arts in Ireland, likening the practice of it to "savagery" and "brutality" in an interview published in The Daily Mail.
Ross, who occupies the the highest political sporting position in Ireland, added that he and his department were investigating regulating MMA in Ireland, adding that he wants further measures implemented to introduce further safety for the sport's practitioners.
Despite Conor McGregor recently being awarded the title of Irish Sportsperson of the Year, mixed martial arts remains largely self-regulated in Ireland (and not yet officially recognised by Sport Ireland) with little-to-no oversight from a governmental level despite several attempts by figures within the Irish mixed martial arts community to actively pursue regulation and legislation.
Ross said: "This is something that we have under review. It should be, at the very least, strictly regulated. I find some of the scenes in it quite disturbing.
"I think the rules should ensure that there is an absolute absence of brutality or savagery or anything like it. We are reviewing this, to find the best way of regulating it to ensure it is as safe as any other sport."
Ross's comments seem to imply that he believes those who represent the sport in an official or unofficial capacity in Ireland have been actively distancing themselves from regulation — but that couldn't be further from the truth.
Following the death of Portuguese MMA fighter Joao Carvalho following an event in Dublin last year, exploratory meetings between then Minister For Tourism and Sport Michael Ring and representatives from the Irish Amateur Pankration Association (IAPA) and the International Mixed Martial Arts Federation (IMMAF) to discuss the safeguarding of those who compete in the sport of mixed martial arts within the borders of Ireland.
John Kavanagh, president of the IAPA, wrote on Facebook following a meeting last year that the meetings were encouraging.
"Yesterday a positive preliminary meeting took place between Minister Michael Ring, a representative of Sport Ireland, Professor Dan Healy and senior civil servants. The purpose of the meeting was to discuss the future of MMA (mixed martial arts) in Ireland, its regulation and safety measures at competitions.
"Over the course of the next few weeks, a series of meetings are to take place between the IAPA and government officials to commence work towards regulating our sport efficiently and safely."
Kavanagh recently announced plans for mandatory brain scans for every amateur and professional fighter who competes or trains under the SBG banner to help diagnose any conditions which may make competing or training a health hazard. These types of scans are also mandatory for competitors in the United States, where the sport is regulated.
The majority of MMA events in Ireland require its combatants to undergo a battery of physical tests prior to and after mixed martial arts bouts, though this is entirely self-regulated.
Several groups, such as SAFE MMA, have been set up to help promote health awareness among fighters in Ireland and the United Kingdom.
Despite Conor McGregor recently being publicly lauded by Irish Taoiseach (Prime Minister) Enda Kenny for his achievements in the UFC, mixed martial arts remains unrecognised by Sport Ireland, despite calls for recognition from the IMMAF.
It remains to be seen what type of influence Minister Ross may have on the development of mixed martial arts in Ireland, though with both the Minister and groups who represent MMA saying that regulation is required, it appears that both sides of the discussion share a similar endpoint.
The status of mixed martial arts in France, where the government have effectively banned the sport by making ground strikes illegal due to excessive lobbying from the Judo community, should serve as a warning as to how governmental regulations can essentially neuter the sport with the implementation of added rules.
Comments
comments