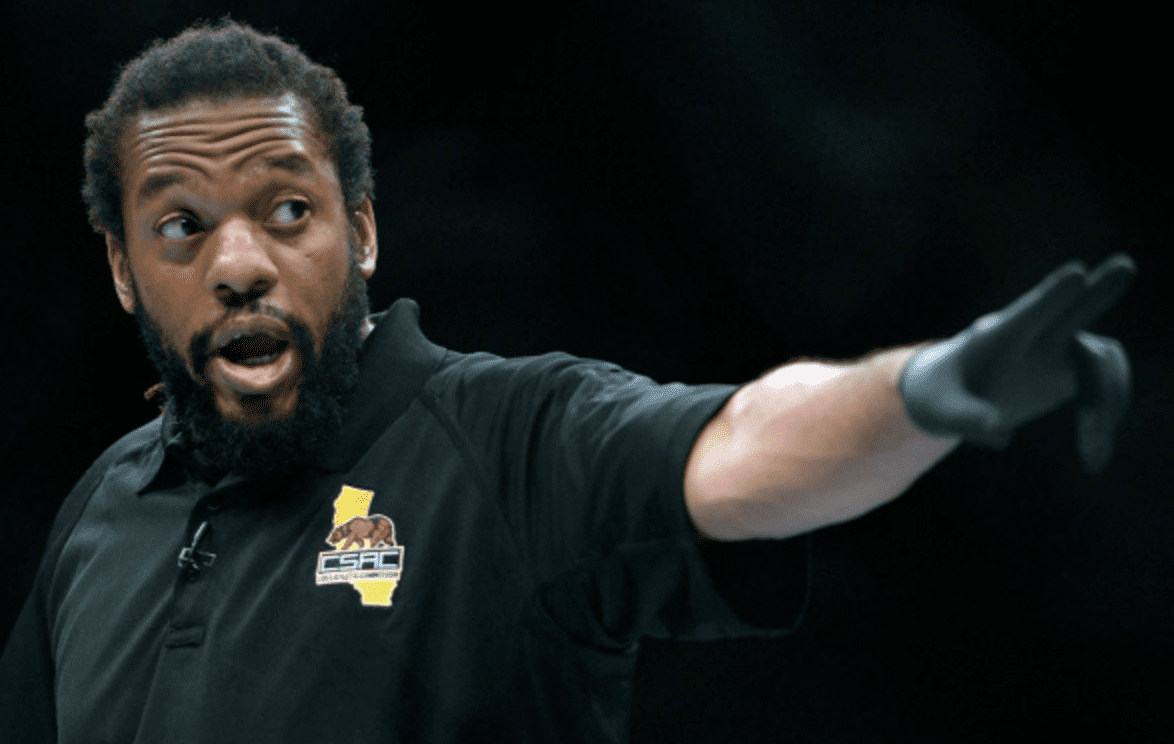 Ronda Rousey's loss to UFC bantamweight champion Amanda Nunes at UFC 207 may well have been one of the most shocking moments in MMA history — let alone 2016. And as such, in the wake of the event, reactions have been spectacularly wild.
For example, recently on an episode of 'Undisputed: With Skip Bayless and Shannon Sharpe', actor and MMA fan Michael Rapaport not only declared the stoppage of last Friday's main event to have been made too early, but even went as far as to claim it was done so due to Rousey's "white girl privilege."
"I think they stopped the fight too soon, and in my opinion that was white girl privilege working at its finest," Rapaport said, before going on to claim that other fighters would have been allowed to continue and have a chance to recover.
In response, Herb Dean, who refereed the Nunes-Rousey bout and whose regarded as one of the best referees in the sport, thinks those with uneducated opinions should stay quiet.
"There are a lot of people who have opinions about things but have no idea of the criteria that we officials use when we're going to stop a fight," Dean said, speaking with TMZ Sports. "I'll tell you why I stopped the fight. I stopped the fight because it was, my main job, my primary duty as a referee is to prevent fighters from taking unnecessary injuries once the fight has been determined to no longer be competitive."
While many have been pondering just why Rousey looked as poor as she did, with some blaming her mentality going into UFC 207 and others choosing to consider her coach at fault, Dean instead just looks to praise the champion.
"Amanda hits harder than any girl that I've seen in that division, by far," he said. "And she hits very hard. That's something she has going for her. Some of the other girls have something going for them but that's something that can't be ignored and we have to talk about how hard she hits, how long her punches are, and the fact that she's gotten better with every fight for her last few fights, probably four of five fights.
"People have seen her getting better and it's no surprise that she is where she is at right now."
Comments
comments