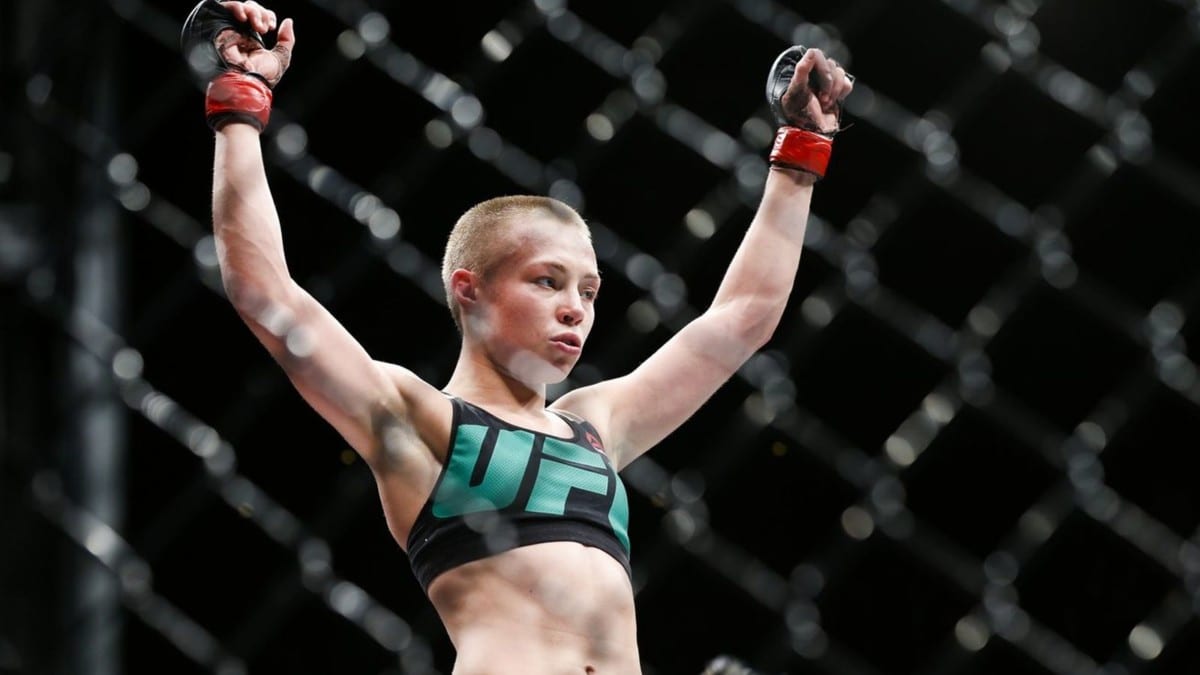 For a while there, it seemed as if the stars were aligning for Paige VanZant to be the next superstar of the women's 115-pound fold.
VanZant, who has trained out of Team Alpha Male in Sacramento, has enjoyed a significantly increased profile since her stint on Dancing With The Stars and capitalised on the spotlight with an incredible, highlight reel switch kick knockout of Bec Rawlings last August.
But last month in the main event of UFC On Fox 22, the harsh realities of the fight game brought the prophesied women's strawweight contender crashing back down to earth.
Michelle Waterson put in a near faultless performance against VanZant, sinking in a rear naked choke just over three minutes in the first frame and in doing so, set up a significant obstacle in VanZant's path to the summit of the division.
At just 22 years of age, one suspects that VanZant will only improve from this point forward but the real message from that bout was that it was Waterson, VanZant's tormentor in the cage, who should be the recipient of a promotional push by the decision makers inside UFC HQ.
Waterson, a former Invicta champion, is 8-1 in her last 9 outings in the cage and her recent form — and the high profile main event win over VanZant — has got Rose Namajunas, another top contender in the women's strawweight division, interested in a bout between the two.
Namajunas, another fighter who holds a victory over VanZant, has told Fox Sports that a date with Waterson makes sense as the company attempts to find challengers for dominant champion Joanna Jedrzejczyk.
"I am a big fan of Michelle, ever since I started, she's been doing this a long time. It's one of the main reasons I always like to challenge myself and she definitely showed a lot of improvement in her last fight and she beat Paige faster than me so why not challenge her to a contest as well", 'Thug' Rose said.
Namajunas contends that a fight between the two American contenders could be a big money fight for the UFC if promoted correctly.
"We all know that this is a business, we all know this is the money fight and this is what people want to see.
"As much as a killer as Jessica Andrade is or Claudia Gadelha, as much as they are formidable opponents and somebody I would like to face one day, it just doesn't seem like the most marketable thing for me. I think people want to see me fight no matter, no matter who the opponent is, but why not?
"Why not put two pretty girls in there that can also throw down, that both beat Paige, both know taekwondo or karate, it just makes sense. It doesn't quite make sense for me to take fights that won't generate the most noise. I'm trying to make money here as well as be the best in the world. So she just makes the most sense for both."
Waterson currently sits at #7 in the official UFC rankings, with Namajunas three places above her at #4 so a fight between the pair makes sense from a divisional contendership point of view and, with Joanna Jedrzejczyk having knocked off another contender in Karolina Kowalkiewicz in November at UFC 205, the UFC could do a whole lot worse than to establish a new top contender to pit against the Pole.
Comments
comments