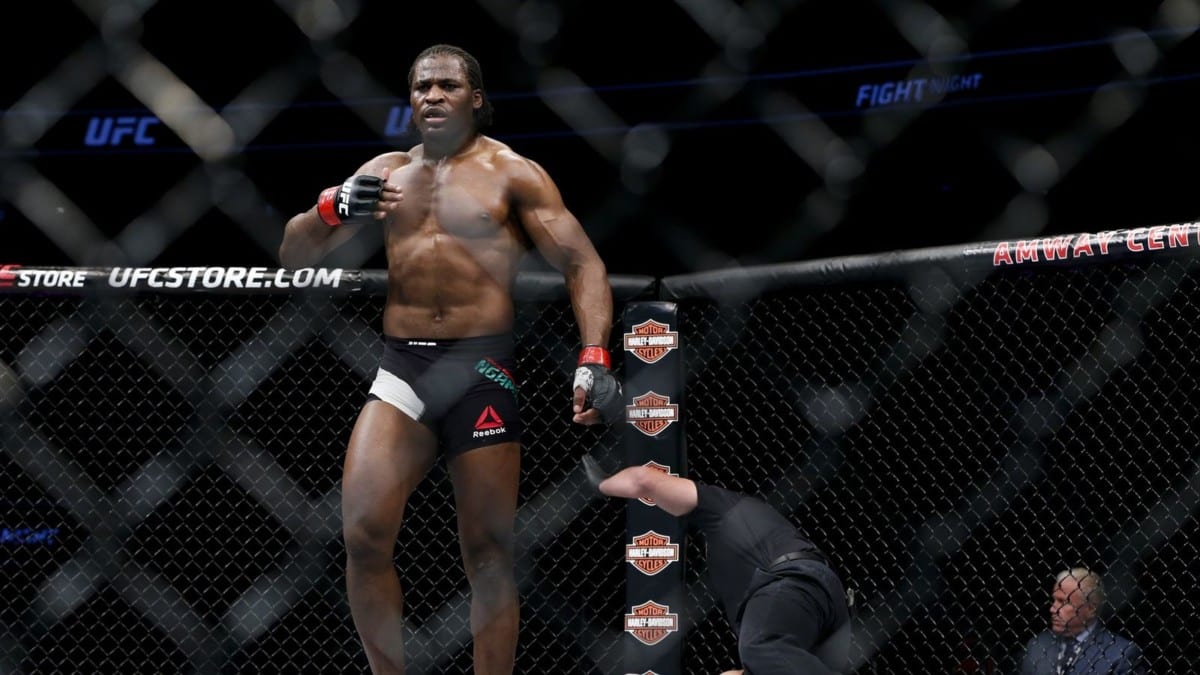 Earlier this year, the French Ministry of Sports released a new set of criteria to govern combat sports in their country. The set of rules outlawed the use of ground strikes in combat sports, as well as prohibiting bouts from taking place in a cage. While this wasn't a definitive or outright 'ban' on mixed martial arts in France, it's essentially eliminates the possibility of mixed martial arts competition from taking place within its borders.
In a report by Bloody Elbow, the French MMA Federation (CFMMA) and the International Mixed Martial Arts Federation (IMMAF) reacted negatively to the governmental decision and vowed to fight to overturn the decision.
It seems that round one has just begun.
IMMAF president Kerrith Brown has cited "special interest groups" for the decision to ban various elements of combat sports which are central to how mixed martial arts is conducted, implying that the influence of combat sport groups already established in France is the reason that this step was taken and now Alexandre Allegret-Pilot, a French lawyer and mixed martial artist, has taken steps to officially challenge the French Ministry of Sport's decision.
Allegret-Pilot has organised the efforts of the French Federation of Pankration (FPAMM), the National Kenpo Commission (CNK), and the Fight'Ness mixed martial arts gym to come together as a united front against the ban.
The CFMMA intends to launch a separate legal bid to challenge the ruling.
"This decree is prejudicial, not only against MMA practitioners, trainers and promoters, but also against some people dealing with other forms of combat sports", Allegret-Pilot said as quoted by Bloody Elbow.
"There are many associations willing to challenge the decree, their main limit being the financial burden of legal action. That is why I have – both as an MMA practitioner and as a lawyer – offered [my legal services] for free."
France has produced several mixed martial artists who have competed at the highest level. Cheick Kongo is now part of the Bellator roster having previously competed for the UFC, while Francis Ngannou (pictured above), a UFC fighter, is considered to be one of the best heavyweight prospects in the sport.
Tom 'Fire Kid' Duquesnoy, who just last weekend defeat Alan Philpott in the main event of BAMMA 27 in Dublin, is perhaps the country's shining light when it comes to mixed martial arts and possibly the best bantamweight fighter not yet signed to the UFC and he maintains that the French Judo Federation (FJF) is the main lobbyist group attempting to stall the growth of mixed martial arts in the country.
Allegret-Pilot agrees: "The French martial arts and fight sports landscape is largely [entwined with] judo," he said. "With over 625,000 French people having a licence, judo is the fourth largest sport in France (after soccer, tennis and horse riding), and the largest martial art. For instance, boxing has about 45,000 people with a licence (meaning there are 93% fewer boxers than judokas).
"The 'quasi-monopoly' that the Judo Federation has on martial arts is being strongly challenged by MMA, especially since MMA indirectly promotes Brazilian jiu-jitsu!" said Allegret-Pilot. "In order to maintain its structural advantage over its competitors the Judo Federation manages to keep MMA outside of France, for the moment."
In February of last year, it was reported by French newspaper L'Equipe that Jean-Luc Rougé, president of the French Judo Federation, that members who taught judo at MMA gyms would be expelled from the federation.
He also previously stated that MMA was a "refuge for jihadists".
Allegret-Pilot was also dismayed the a French parliamentary investigation into MMA was led by two government officials who have an extensive judo background. Despite this, Allegret-Pilot says that upon investigation the two officials found MMA to be a positive thing for the country.
Their report was due on November 8th. The French government released their ban on certain MMA techniques on October 23rd, essentially disregarding any impact that the official report may have had.
Allegret-Pilot says that regardless of the result of the legal challenge, this movement will be positive for French MMA.
"In the best case scenario it will contribute to MMA's development in France; in the worst case scenario it will force unity among French MMA players and remind the French government that even sport is a matter of democracy."
Comments
comments