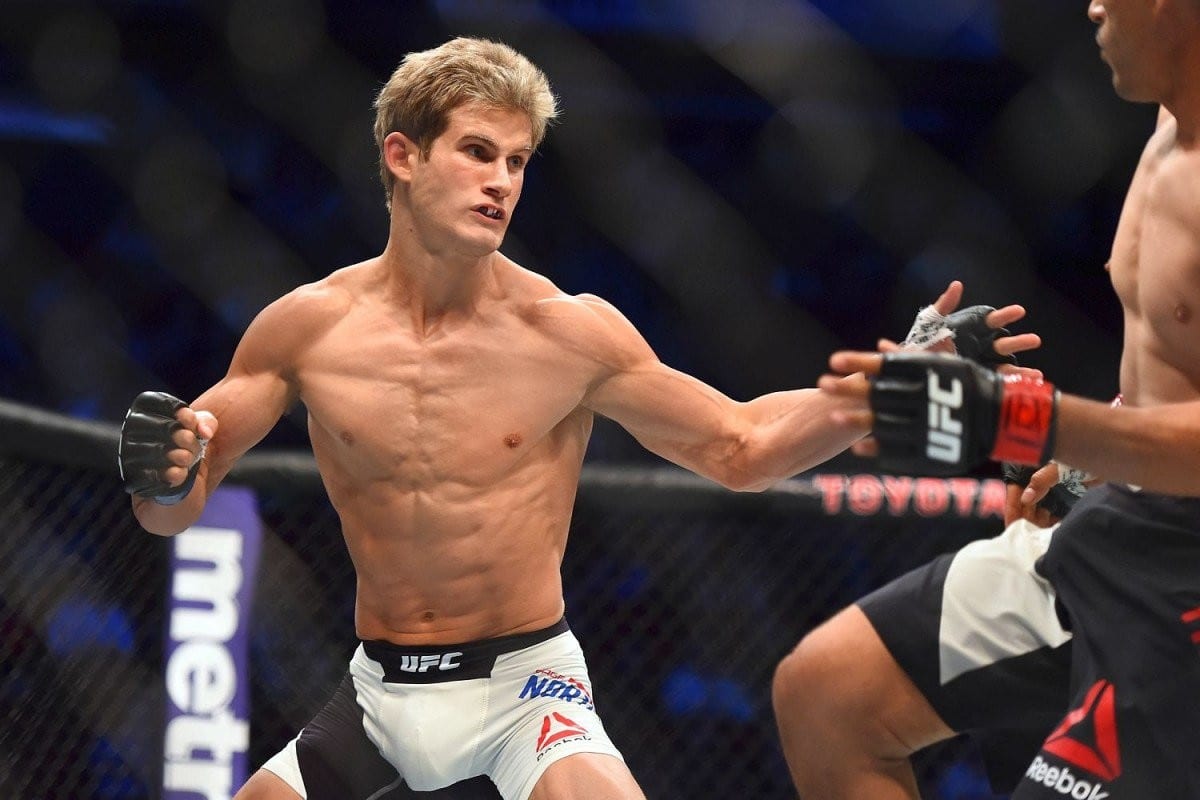 It says something about the man that Sage Northcutt felt the need to apologise to his fans following his second round submission loss to Mickey Gall last weekend.
After showcasing some of his stand-up skills, and even opening a large cut on his opponent's right eyebrow, the end came when Northcutt was dropped with a punch midway through the second frame and summarily submitted by Gall's rear naked choke.
This was the second time that Northcutt, who has competed at lightweight for the majority of his career, has fought at welterweight and the second time that he has tasted defeat in the 170-pound fold and, writing on Twitter after the fight, Northcutt stated that he will exclusively fight at 155-pounds from this point forward.
Sorry I didn't win… I'll be going back down to my real weight class 155lbs! Thanks for the support and to all that came out to watch pic.twitter.com/EUIikE8XBT

— Sage Northcutt (@sagenorthcutt) December 19, 2016
Despite adding a second loss to his career record, Northcutt seems to have come out of this bout with his reputation enhanced. For the first time, the usually polite and well-mannered fighter seemed to access an aspect of his character not yet seen inside the cage, taunting his opponent on more than one occasion and telling Gall to "get up" when he invited Northcutt into his guard. He also added that "I don't get tired".
While this level of trash talking would register on the lower end of the scale for the vast majority of mixed martial arts competitors, for Sage this could be seen as the equivalent of him sticking two middle fingers up in an opponent's face.
Northcutt, still just 20-years-old, obviously has a few holes to be worked on his game — particularly his defensive grappling — but given the interest in his bout with Mickey Gall it's clear to see that he has a big future in the sport.
Even more so if he continues to embrace his dark side. Speaking post-fight, Gall said of Northcutt's taunting of him in the cage: "I got to say, I like Sage with an edge. And when he blackened my eye and then he cut me, he was like, 'Oh, that was good.' He was talking some crap, I like that he came out a little bit."
Comments
comments