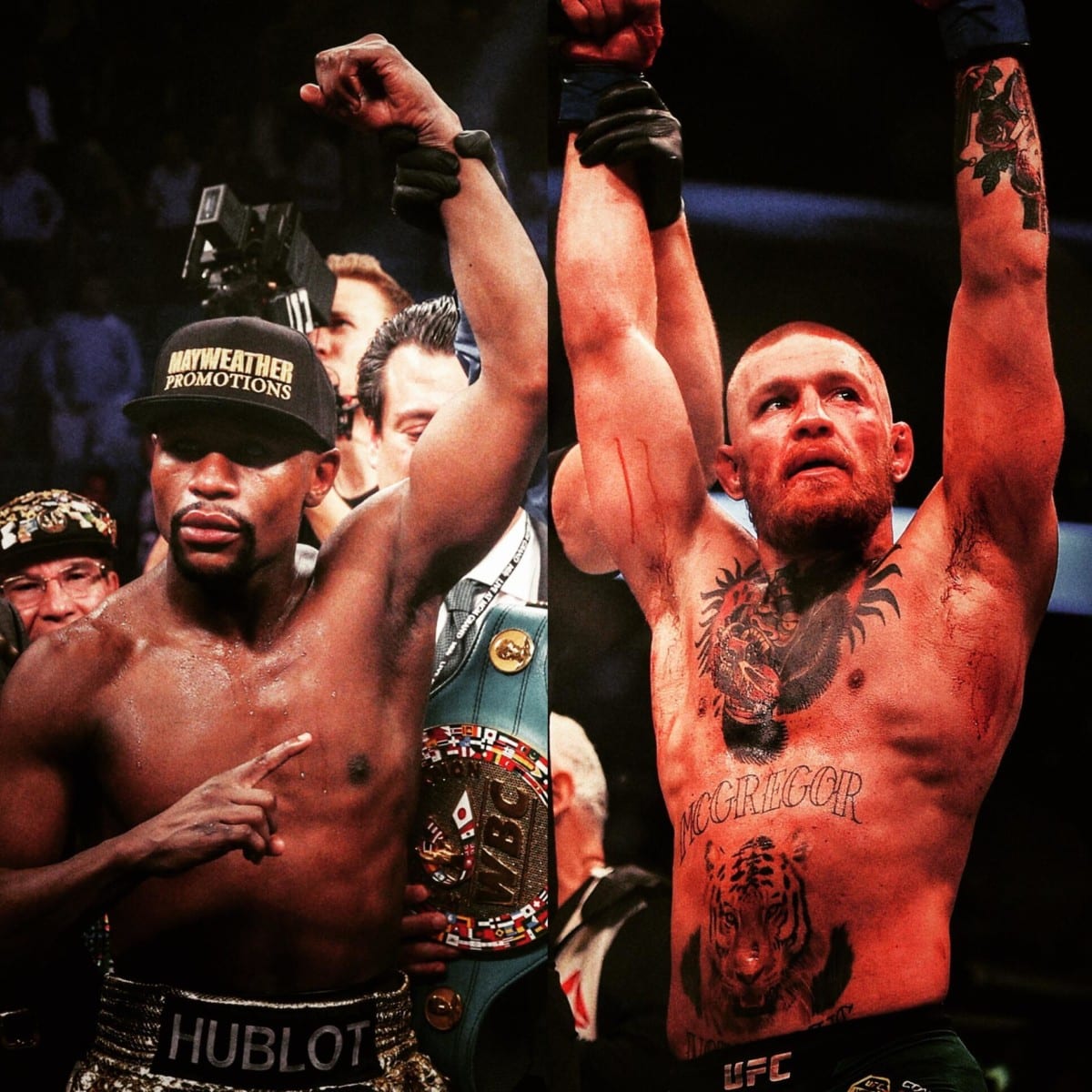 Floyd Mayweather has revealed that the only contest that could bring him back from retirement and into the ring is a mega-fight with UFC lightweight champion Conor McGregor.
While the two went back and forth publicly in the wake of McGregor's last victory at UFC 205, it had seemed the boxer's interest in a bout with the Irishman had wained.
However today, speaking on ESPN's First Take, Mayweather revealed that he was indeed still looking to make the boxing match happen, and gave an insight into the negotiations currently ongoing.
"We tried to make the McGregor fight," Mayweather said. "They know what my number is. My number was a guaranteed $100 million. We're the "A" side. I'm not even sure he's made $10 million in an MMA bout, nut we are willing to give him $15 million, and then we can talk about splitting the percentage on pay-per-view — but of course we're the A side."
While Mayweather has made himself a financial powerhouse, it's likely his estimations of McGregor's earnings are off-base. Over the course of 2016, the Irishman became one of (if not the) most popular combat sports stars in the world, and broke UFC pay-per-view records repeatedly over the last twelve months.
It's therefore hard to imagine that McGregor, who has previously stated he too wants $100 million to face Mayweather, would accept a figure as low as $15 million.
But despite the difference between the two sides expected valuations, Mayweather made no bones about calling for the fight to be made — even when compared to bouts against other boxers, such as a rematch with Manny Pacquiao.
"Conor McGregor keeps telling everybody he wants the fight. Let's make it happen," he said. "The only thing I'm probably interested in, is the Conor McGregor fight. I'm a business man, and it makes more sense."
Comments
comments