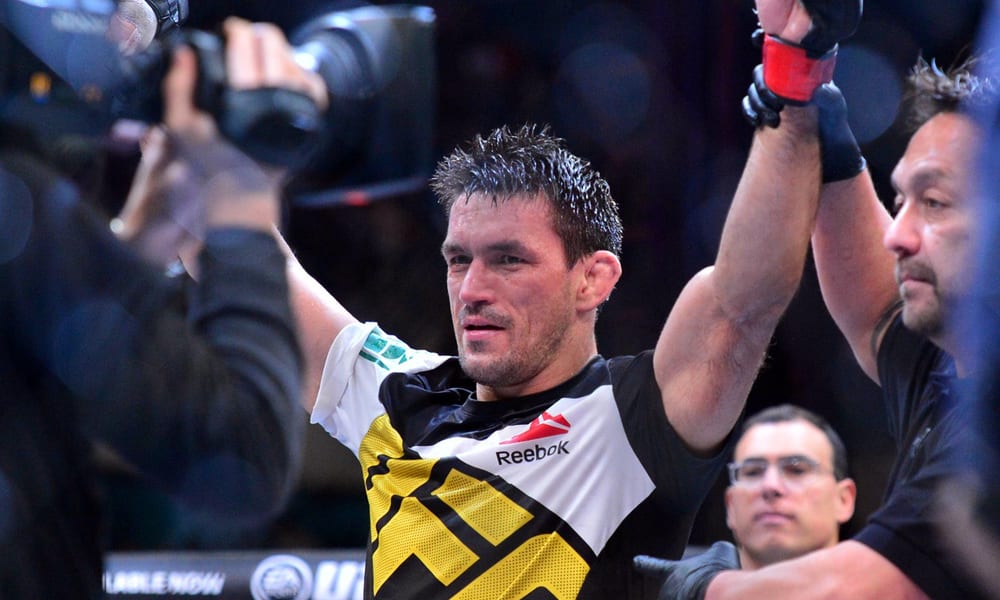 Following his emphatic first round submission win against Carlos Condit last August, it seemed set in stone that Demian Maia would be the recipient of the next shot at the UFC's 170-pound strap once the UFC 205 title bout between Tyron Woodley and Stephen Thompson resolved itself.
Five rounds of action and one draw later, Maia was no closer to the title shot that his six consecutive wins in the welterweight division appeared to have guaranteed him. Woodley appeared to be unwilling to give Thompson another attempt to win the title, instead opting to chase 'money fights' with the likes of Nick Diaz and Georges St-Pierre though he did leave the door open to accepting Maia's challenge, noting that his recent efforts in the cage deserved as much.
But then, on his very own podcast earlier this week, Woodley announced that terms had been agreed for him to face Thompson one more time in the main event of UFC 209 on March 4th.
Maia, meanwhile, appears content to sit out and wait for a winner to emerge before stating his case once again for a title shot. The Brazilian turned down a fight with Robbie Lawler when presented to him, preferring to bide his time and wait for his chance which will presumably come this summer.
But, such is the class of the man, Maia has taken to Twitter to offer his congratulations to both Woodley and Thompson on the fight announcement and saying that he will be waiting for whoever emerges victorious when all is said and done at UFC 209.
It's official,so I wish you a great fight & trust the winner will give me the opportunity you both have been given. @TWooodley @WonderboyMMA pic.twitter.com/gaxsa5pK8f

— Demian Maia (@demianmaia) January 10, 2017
@demianmaia @WonderboyMMA You are a classy dude and look forward to sharing the Octagon with you. For what it's worth I thought we should have been fighting now.

— Tyron T-Wood Woodley (@TWooodley) January 10, 2017
Comments
comments