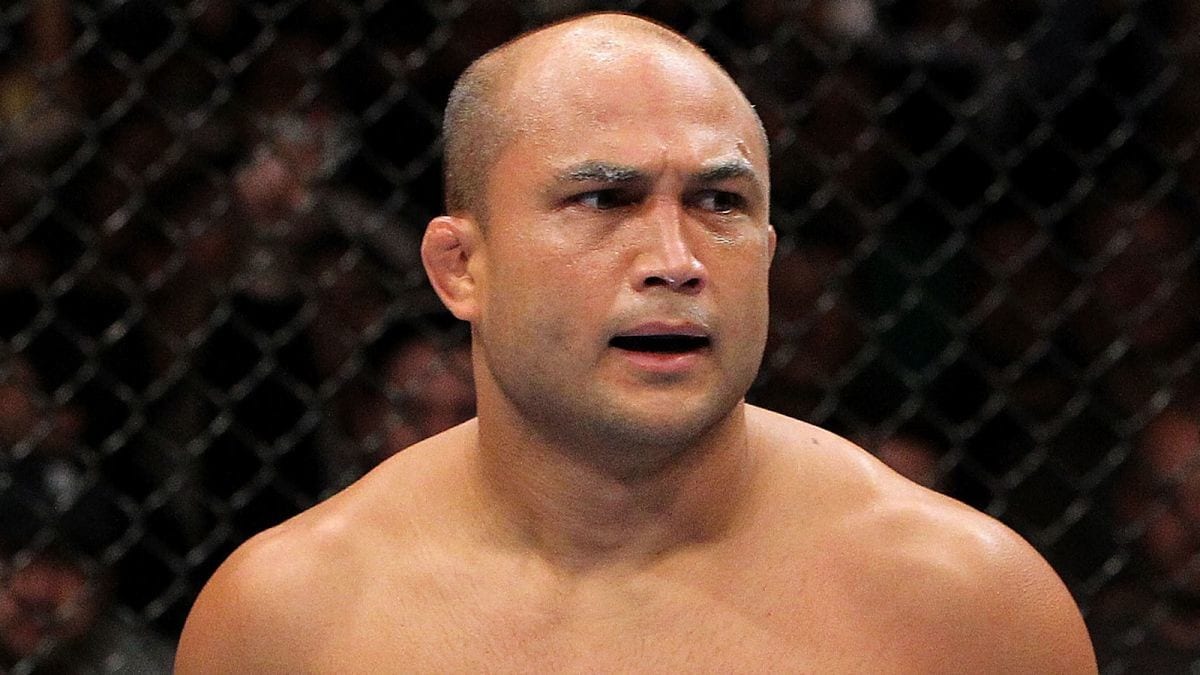 A two-weight world champion, a hall of famer and owner of some of the most spectacular finishes in UFC history — B.J. Penn has done it all inside the octagon.
Having made his UFC bow all the way back in May 2001, Penn comes out of retirement this weekend to face exciting striker Yair Rodriguez in the main event of UFC Phoenix. A win against the top featherweight prospect will serve notice that the 'Prodigy' is back.
Penn's career has had plenty of highs. His pair of victories against Matt Hughes, his title performances against Kenny Florian, Sean Sherk and Diego Sanchez stand out, as does his 11-second knockout of Caol Uno, but when you examine his career as a whole it's clear that B.J. Penn is one of the very best to ever set foot inside a UFC cage.
Watch B.J. Penn's Ultimate 8 below.
Comments
comments