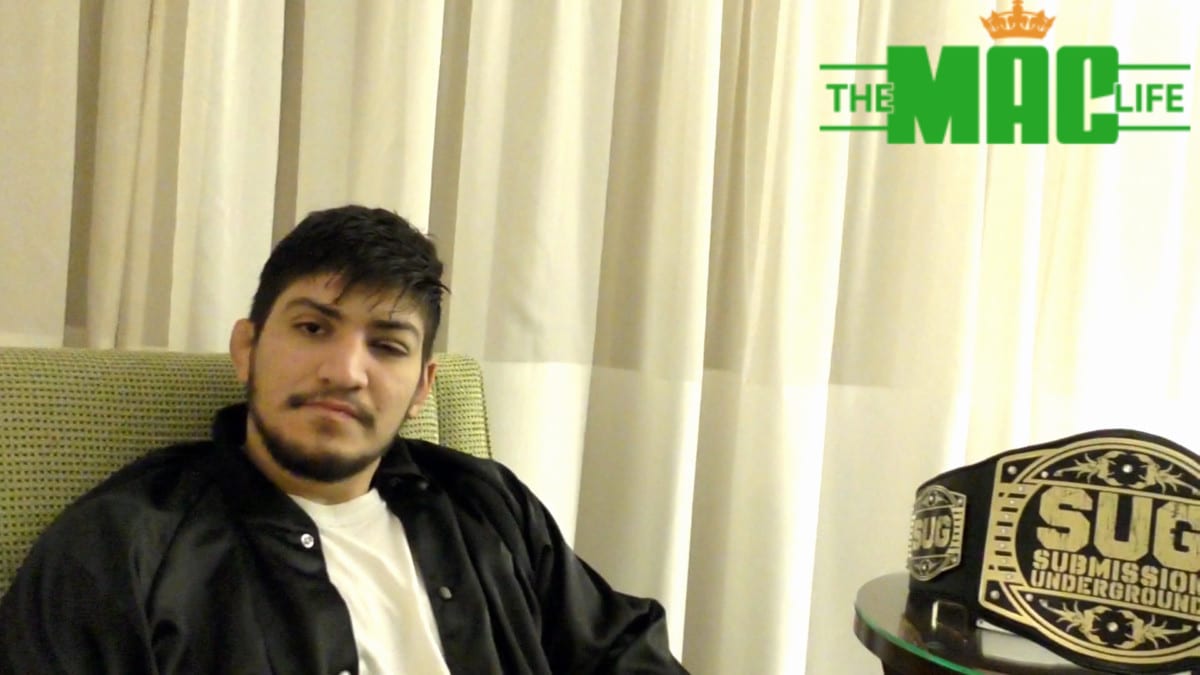 Dillon Danis may be becoming something of a controversial figure amongst fans, but there is no denying he's being discussed.
Following his win over AJ Agazarm at Submission Underground 3 via shortest accumulative escape time, Danis spoke exclusively to TheMacLife.com and spoke on the contest, as well as his thoughts on what the future could entail.
"There was a lot of shit talking going on," Danis said. "It was one of my first times with the big shit talking before the match and a lot of chaos and excess shit that was going on. The match was tough, he wasn't really engaging, I just kinda do what I had to do to get the 'W'.
"I'm not used to that kind of style, someone not really engaging me, but I went out there and I got the job done."
But, while the victory over Agazarm was what he showed up to acheive, it was the comments Danis fired in the direction of former UFC light heavyweight champion Jon Jones ("you're a fucking bitch") that got fans attention.
"He called me a douchebag, he was saying some slurs about me," Danis said. "But every single one of them are targets. It's not just him, I'm coming for every single one of them in jiu jitsu, and I'm coming for every single one of them in MMA.
"Right now, I'm probably one of the most hyped guys to go into MMA, so I have a lot of big money offers. I have a lot of organisations coming for me, offering me fights. It's cool, it's a fun thing to have a lot of options."
Comments
comments