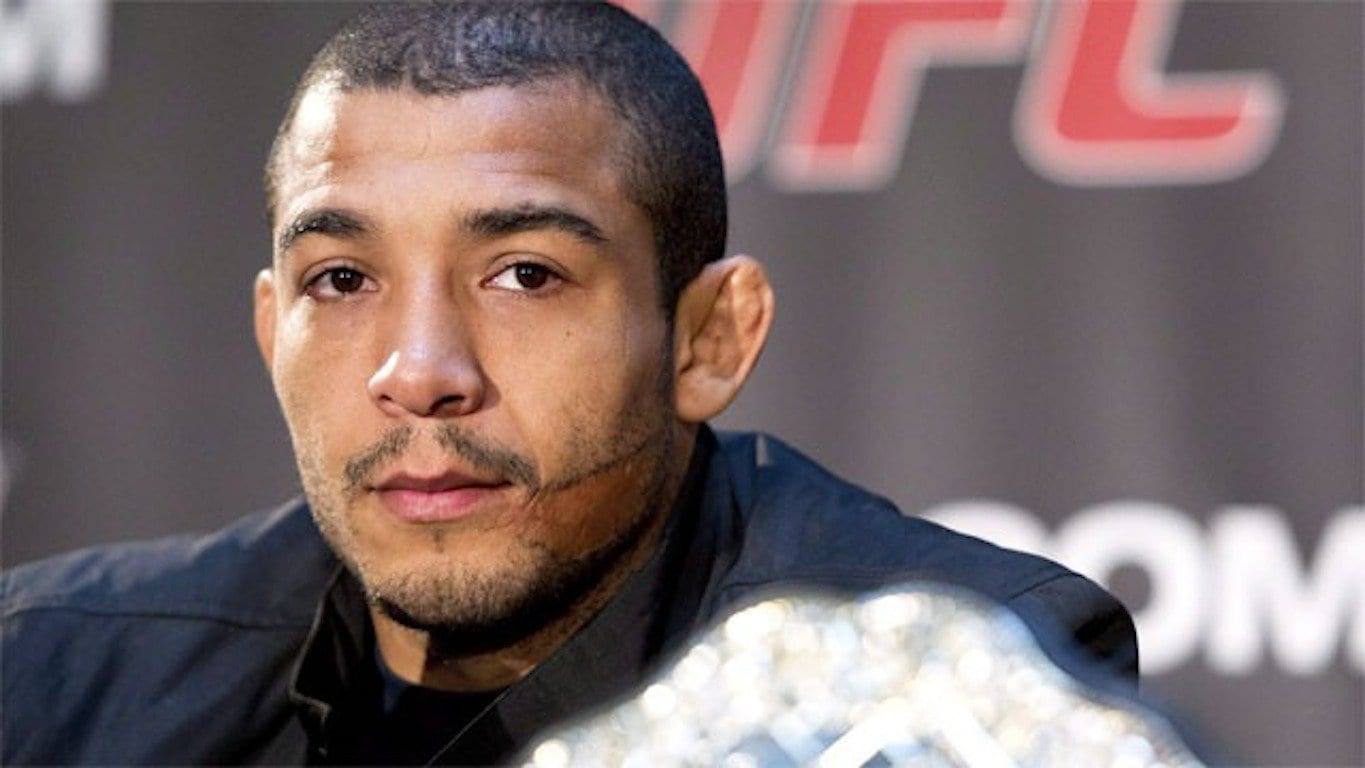 It seems these days that where ever Conor McGregor goes, Nate Diaz and Jose Aldo tend to not be far behind.
For example, when McGregor announced that he would be pursuing a boxing bout with Floyd Mayweather, and had gotten the license required in order to do, it didn't take long before Diaz announced he would attempt the same thing.
Now, the other of McGregor's fiercest rivals has decided he too wants a go in the world of fist-only pugilism.
"Yes, I think about having a career in boxing, but I want to start from the bottom, start from zero," Aldo said, speaking with Brazilian media Combate. "I want to get ranked and one day fight for a belt. I don't want to fight just to fight, for money, to go after big fights and challenge a great champion.
"I respect every boxer, but I want to start from the bottom. I want a career in boxing. That was my biggest dream, to one day become champion in MMA and boxing. That is my biggest dream."
And, while it seems fair to suggest that Aldo has made it clear with recent comments and actions that he is obsessed with getting back at the Irishman, he continues to claim otherwise.
"I hope Conor gets fucked, that's what matters to me," Aldo said. "I don't give a damn about him. I've already said he's shit, so what he does or doesn't do, I don't care. I worry about myself. I'm training to defend my belt. I want to fly higher."
Aldo, who was awarded the UFC featherweight championship in December, is likely set to face UFC interim featherweight champion Max Holloway in the upcoming months.
Comments
comments