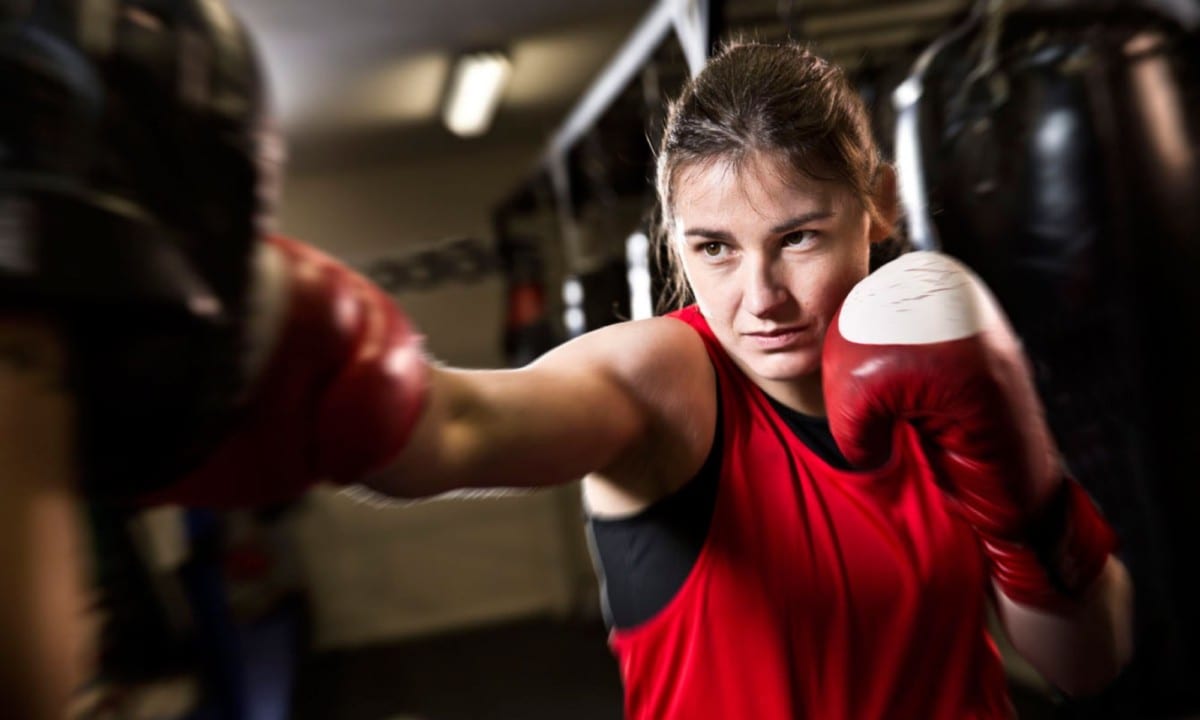 Katie Taylor is poised to make a huge impact in the world of women's boxing after recently confirming rumours that she has decided to turn professional, according to promoter Eddie Hearn.
The former World and Olympic champion at 60kg, Taylor will make her pro debut next month in Wembley Stadium in London under Hearn's Matchbox promotions banner and Hearn thinks that Taylor has all the tools to a massive crossover star in boxing just like Ronda Rousey and Holly Holm were for mixed martial arts.
Hearn told RTE Sport: "We've seen it with UFC. The likes of Ronda Rousey and Holly Holm – it doesn't really matter if you're male or female. If you click with the public, if you're exciting to watch, then you're going to become a star.
"I had meetings with Sky Sports, I told them about the contact I had with Katie Taylor. Obviously she is an ambassador for them as well and there seems to be a real appetite and demand at the moment for women's sport on the channel."
In the case of Ronda Rousey, her entry to mixed martial arts served as a means for her to achieve pop culture superstardom, as well as success within the Octagon. Within just a handful of fights, the former Olympic judoka became one of the most popular athletes – male or female – in the UFC.
It remains to be seen if Katie Taylor can have a similar sort of impact on the female boxing game but, judging by the way the Bray native galvanised support for herself during her record-breaking career in amateur boxing, if anyone can do it she can.
While Heard hopes that Taylor can achieve a level of success similar to that of Ronda Rousey, Taylor herself admits she has no desire to trade the boxing ring for the Octagon herself.
"I think I'll stick to boxing for the time being", said Taylor when asked about a move to MMA. "Conor's fights are the only time when I tune in. I wouldn't have much of a ground game so if he got me on the ground I'd be in trouble."
Taylor becomes the third female professional boxer, joining WBA super flyweight title contender Christina McMahon and Lynn Harvey in the pro ranks. Taylor's Olympic teammates Michael Conlon and Paddy Barnes have also both confirmed their graduation to the professional leagues too, with both making their debuts in the coming weeks and months.
Taylor's professional debut will be screened live in Sky Sports on November 26th.
Comments
comments